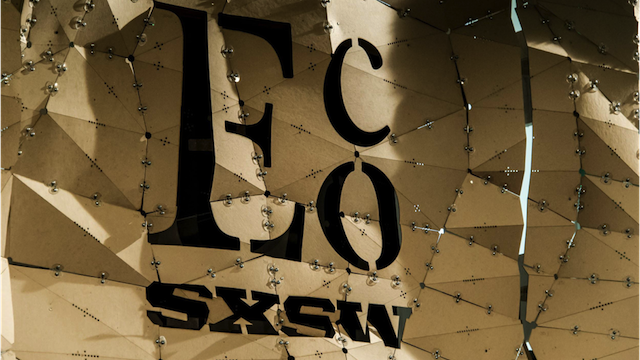 Join us in Austin, Texas October 10-12 for SXSW Eco 2016!
SXSW Eco celebrates the power of business, technology and design to drive economic, environmental and social change. Our conference creates a space for business leaders, investors, innovators and designers to interact, build strategic alliances, and find real solutions to some of the greatest challenges of our time.
2016 is shaping up to be one of our best years yet.
This fall, we're bringing together a unique mix of leaders spanning multiple disciplines to share their breakthrough ideas and insights with our audience. 2016 SXSW Eco Keynote Speakers include design icon William McDonough, Google's Lead for Sustainability Kate Brandt, Activist and President of Waterkeeper Alliance Robert F. Kennedy Jr., and renowned scientist, engineer, and entertainer Bill Nye.
Additionally, attendees will hear from inspiring thought-leaders like Bryan Lee (Arts Council of New Orleans), Veronica Juarez (Lyft), Brad Jenkins (Funny or Die), Alicia Kolar Prevost (Defend Our Future), Susan Surface (Design In Public), Robert Young Pelton (Author, Filmmaker + Journalist) and dozens more.
Our dynamic content highlights innovative ideas and new ways of addressing critical challenges at both local and global levels. 2016 SXSW Eco sessions include: "Ai Weiwei on Alcatraz," "Nuclear Sharks," "Hip Hop Architecture," and more.
At SXSW Eco we celebrate different artists and want to expose their work to a diverse audience. If you create art that will inspire our audience, we encourage you to submit your work. We are also seeking films concerned about environmental awareness and social change to screen. If you have an empowering film, we would love to share it with our international audience. Submit your film here.
The strength of all South By Southwest events is the inclusive community; we encourage you to participate through submitting your art or film, or by joining us as an attendee.
Register to attend SXSW Eco today!
Photo by Dave Rackley
The post Join Us For SXSW Eco 2016: Keynotes, Films, and More appeared first on SXSW.