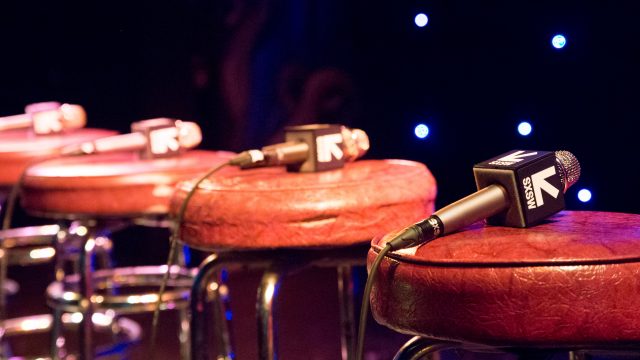 Each year, SXSW brings people together from across the globe for ten days to experience all things interactive, film, music, and so much more. With all of these fun options also comes an overwhelming aspiration to try and see everything the event has to offer. We know it can be a little overwhelming, especially if it's your first time attending SXSW, but have no fear because the SXSW 2018: What You Need to Know after hours session will provide you with all the information and resources you need to make your time here in Austin the best one possible.
This session will cover badge access, venue logistics, speakers, 2018 trends and themes, and more. We'll kick off the evening with a short presentation from SXSW Staff – including Chief Programming Officer Hugh Forrest, Head of Conference Programming Todd Hansen and Conference Programming Manager Kelly Krause – and conclude with a Q&A. Additional SXSW Staff members will also be available to answer any questions you might have and we are all excited to help you make the most of your SXSW experience!
SXSW 2018: What You Need to Know
March 9 | 6:30pm-8pm
Hilton Austin Downtown, Salon C
Open to All Badges
Add to Your Schedule
If you're unable to attend or would like additional opportunities to learn more about SXSW 2018, make sure to check out Welcome to SXSW: Hugh Forrest on Friday, March 9 from 10:30am – 11:00am at the Austin Convention Center (Ballroom D), and the First Time to SXSW Meet Up on Friday, March 9 from 5pm – 6pm at the JW Marriott (Room 211-212).
Add these events to your schedule today and explore the Attendee Services Hub for more resources to help you prepare for the adventure ahead.
Join Us For SXSW 2018
Purchase your SXSW Badge and reserve your hotel today to experience 10 days of screenings, showcases, exhibitions, networking, and more this March 9-18 in Austin, TX. Take the Tracks Quiz to discover which badge will suit your needs.
Already have your badge? Learn how to upgrade to Platinum for primary access to all of SXSW and then begin building your 2018 SXSW Schedule.
Follow us on Facebook, Twitter, Instagram, and SXSW News for the latest SXSW coverage, announcements, and updates.
Photo by Michael Caufield
The post Join Us at the "SXSW 2018: What You Need to Know" After Hours Session appeared first on SXSW.