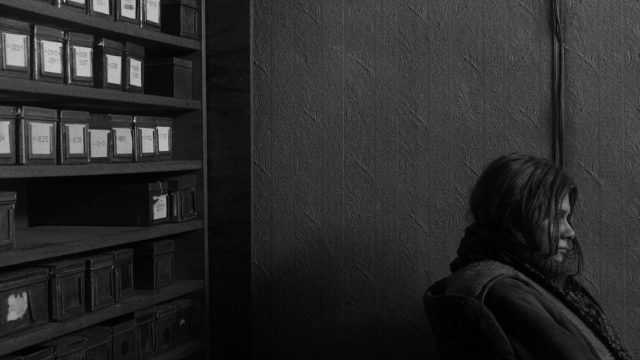 The 2019 SXSW Film Festival is almost upon us and we can't wait to have you here! Before you make your way down to Austin, TX, get to know films from our lineup a little bit better with our Filmmaker In Focus series. Dive into our Q&A with director Jessica Oreck, as she tells us about her film One Man Dies a Million Times, which will make its world premiere in Visions.
In your own words, what does this film mean to you?
Jessica Oreck: So many things! The idea for this project has been festering for almost a decade. The more research I did, the more the story haunted me. I spent years researching, reading, watching — it felt like the first time that history came alive for me. This was no longer just a story to me but an actual reality. Trying to transfer that into a film felt nearly impossible. This was also my first time directing a feature film of this scale and of this genre. Coming from ethnobiology-based documentaries, this sort of hybrid fiction/non-fiction in the same theme seemed like a natural progression for me — a sort of extension of my documentary work. But working with a crew and actors and lights and money and all the minutiae that goes into fiction filmmaking was incredibly daunting. And yet, here we are and I am so proud of the work that we've accomplished.
What motivated you to tell this story?
JO: Even though this is a true story from the past, the seed bank inside the Vavilov Institute in St. Petersburg remains an immensely valuable part of our modern world. One of the main drivers behind the film is how important the actual collection is — not just the story around it — but its real-life future, and the way our own future is tied to it.
What do you want the audience to take away?
JO: I want people to see this movie and walk away, not with some falsified hope or melodramatic romance, but a feeling of the weight of what we are capable of — the absolute worst of humanity and its absolute best, too. But I also hope, in a time where relations between the US and Russia are slippery and treacherous, that this story is a powerful message about the universality of suffering and strength.
What were you doing when you found out you were coming to SXSW?
JO: I was defrosting from a hike up Mount Hakone in Japan. We had climbed to the top in order to watch the first sunrise of the New Year, but as we waited in the bitter cold and dark, it became clear that the clouds were too heavy. The mist around us got lighter, but we never caught a glimpse of the sun. I decided to interpret that particular weather event as a reminder to trust more and worry less. Even if I can't see the big picture. Lo and behold, upon coming down the mountain and checking my email for the first time in days, the news awaited me!
What made you choose SXSW to showcase your film to the world?
JO: I first came to SXSW in 2009 with my very first film, Beetle Queen Conquers Tokyo (10 years ago!! What?!) Janet Pierson and SXSW in general were such great advocates for Beetle Queen and I remain so deeply grateful to Janet and to the festival for launching my work out into the wider film world.
Add One Man Dies a Million Times to your SXSW Schedule. Stay tuned in the coming weeks as we share more interviews with our SXSW 2019 filmmakers!
Join Us For SXSW 2019
Register and book your hotel now to save! The Film Badge gets you primary access to all SXSW Film events including Film Keynotes and Featured Sessions, world premieres, round tables, workshops, parties, and more. Over the course of nine days, the SXSW Film Festival hosts over 450 screenings! Film registrants also have primary access to Convergence events, including the Comedy Festival and nine unique Conference tracks, as well as secondary access to most Interactive and Music events.
One Man Dies a Million Times – Photo by Nikita Greydin
The post Jessica Oreck Discusses Her Experimental Sci-Fi Drama – SXSW Filmmaker In Focus appeared first on SXSW.