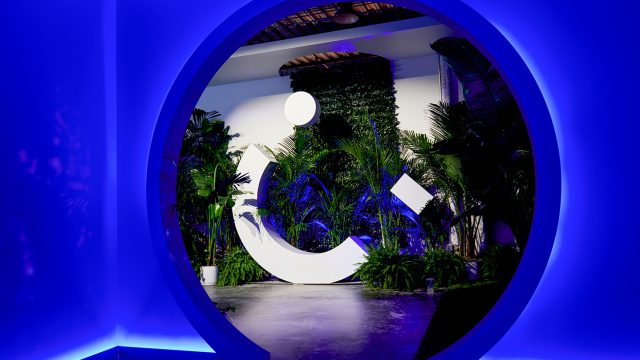 Visible's phone service for people who are tired of being frustrated with phone service. It's more of what you want and less of what you don't. Stores, annual contracts, hidden fees — wave goodbye. And say hello to unlimited messages, minutes and data (at speeds up to 5 Mbps). All for just $40/mo, and all on Verizon's 4G LTE network.
Pretty nice, right? Almost as nice as having a fully-charged phone at a giant festival? Of course it is — which is the perfect segue into the Visible charging stations at SXSW.
With everything going on at SXSW, you're going to be burning through your phone battery. But don't worry — if you need to recharge yourself or your phone, just look for the blue and white emoticons. That's Visible, and in that area there will be plenty of charging stations, slushies, games and other things you'll want to photograph. Which you can do a lot, without worrying about your phone dying.
A low phone battery shouldn't stand between you and having a good time at SXSW. So swing by and see Visible (we'll be the blue people at the Outdoor Stage), recharge, and say hello.
Photo and content provided by Visible
The post How To Not Let Your Phone Die at SXSW appeared first on SXSW.