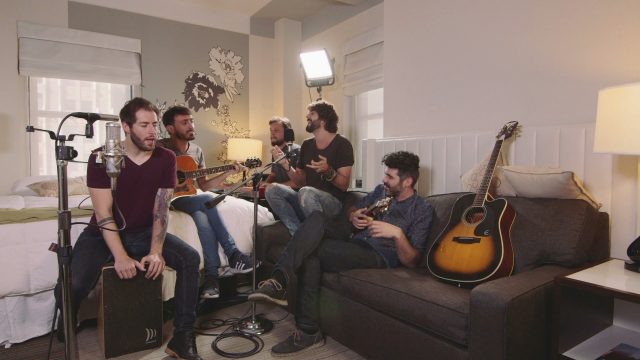 In Austin to shoot their third season during the SXSW Music Festival, Room Service is a short-format digital series distributed on Vevo and YouTube that captures intimate musical performances in hotel rooms.
But how does a hotel room work as a performance space? Room Service's quick production times enables them to shoot two live acoustic performances and an exclusive interview, all from inside a musician's hotel room. The interviews are short and sweet; the performances, unique to the setting, provide an original, mastered track for each artist.
Featuring both up-and-coming artists and established talent, Room Service creates compelling stories for a diverse audience, easily shareable on social media and digital streaming platforms. Their first season was shot Las Vegas in 2015 and their second season was shot during the Latin Alternative Music Conference in New York last year. Check out some of those performances and interviews on their YouTube Channel.
Hey musicians! If you're in the Austin area during the SXSW dates and are interested in booking a performance or learning more about their series, feel free to reach out to their producers at info@theelevator.tv.
Find Room Service on Twitter and Instagram at @roomserviceshow and Like them on Facebook for more updates on their SXSW events.
Content and image provided by Room Service
---
Related News:
The post Hotel Rooms Become Live Music Venues with Room Service Show appeared first on SXSW.