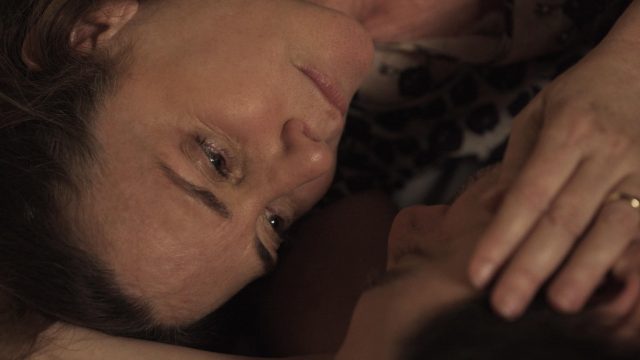 The 2019 SXSW Film Festival is almost upon us and we can't wait to have you here! Before you make your way down to Austin, TX, get to know films from our lineup a little bit better with our Filmmaker In Focus series. Dive into our Q&A with director Hilary Brougher, as she tells us about her film South Mountain, which will make its world premiere in the Narrative Feature Competition.
In your own words, what does this film mean to you?
Hilary Brougher: Home is where the heart breaks. Love thrives in compost.
What motivated you to tell this story?
HB: The kids are getting ready to go be adults. My marriage is three decades old. I'm thinking of my family less as a task to manage but as a gangly creature deserving its own character arc. I'm considering my own aging with contrary fascination and as much as I say I don't want to look in the mirror – I guess I do.
…Coming off a disaster of a larger budget film in which I had little creative control and needing to make something to un-break myself, or "re-break" myself in a healthier way, and look at the questions: Why do we long to stay in situations that aren't healthy? How amazing is it that love can grow back in the cracks of broken things?
Wanting to own my own work for once and push myself to take some filmmaking risks. Realizing I had the means of production within my own reach and didn't have to wait another 10 years to make a film when there was an A7S in the storage room, a husband who could be talked into shooting the film, dear friends and former students to produce, edit take on all other tasks, and forgive me if I was a slow learner.
Wanting to re-lens the idea of what we can find cinematically beautiful which meant using some of the fabric of my own world, and see if anyone else would find it meaningful.
What do you want the audience to take away?
HB: Letting go is as an important part of love as holding on. Hopefully it comes across with more subtlety and humor than that.
What made you choose SXSW to showcase your film to the world?
HB: They have grit – the kind that comes from skinning your knee running fast toward something you love. Also people have a blast at SXSW.
Do you have a past experience at SXSW that impacted your decision to come back??
HB: My first film, The Sticky Fingers of Time showed there in 97! So I think this is the place to begin again. So long as you finish a few things, you can never begin again enough.
Add South Mountain to your SXSW Schedule. Stay tuned in the coming weeks as we share more interviews with our SXSW 2019 filmmakers!
Join Us For SXSW 2019
Register and book your hotel now to save! The Film Badge gets you primary access to all SXSW Film events including Film Keynotes and Featured Sessions, world premieres, round tables, workshops, parties, and more. Over the course of nine days, the SXSW Film Festival hosts over 450 screenings! Film registrants also have primary access to Convergence events, including the Comedy Festival and nine unique Conference tracks, as well as secondary access to most Interactive and Music events.
South Mountain – Photo by Ethan Mass
The post Hilary Brougher Discusses Her Narrative Feature South Mountain – SXSW Filmmaker In Focus appeared first on SXSW.