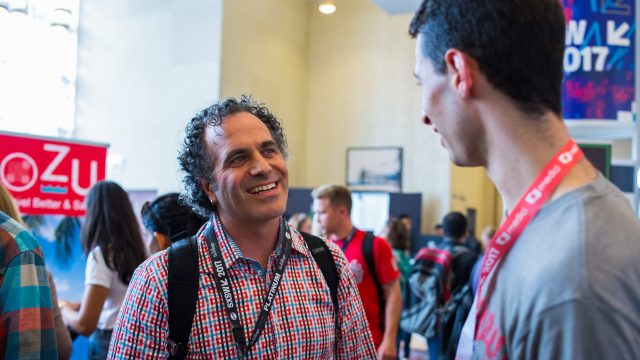 Imagine walking into a room full of the most influential investors in the world, and every one of them wants to meet you and learn about your startup. Sound like a dream? You can make it a reality by applying to be part of the Tech Startup Spotlight at SXSW 2018.
Spotlights are casual exhibitions that bring 20 of the most promising startups together in a reception setting with complimentary drinks. At the Tech Startup Spotlight, companies taking the tech world by storm get to pitch their business in a fun, relaxed environment at SXSW.
During each two-hour Spotlight, participants are encouraged to provide demos and showcase their innovations to attendees. Many life-changing connections happen between startups and the hundreds of attendees of the Tech Startup Spotlight.
SXSW is a well-known catalyst for startups. In fact, approximately $4.63 billion* has been invested in startups participating in events at SXSW between 2009-2017.
Don't miss your chance to propel your startup to the next level. Apply for the Tech Startup Spotlight today!
*Does not include certain undisclosed funding. This data is as of June 6, 2017.
Photo by Kit McNeil
The post Hey Startups: Apply to Tech Startup Spotlights appeared first on SXSW.