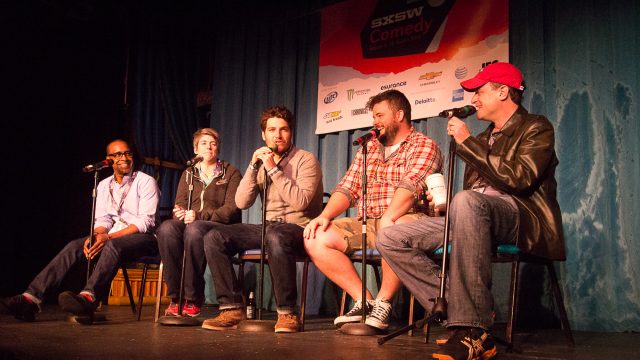 We're giving podcasts the chance to record live at SXSW 2017 as part of the first ever Podcast Stage. Open to all badge holders, the Podcast Stage will host up to 42 podcasts as diverse and varied as the crowd at SXSW.
We're encouraging any and all genres to submit including comedy, gaming, music, film, technology, science, inspiration, culture, news, and more. There is no submission fee, and the stage, soundboard, mics, production, and staffing will all be free of charge as well.
The Podcast Stage will be situated in front of an audience as large as 125 people in the Brazos Room at the JW Marriott. Programming will take place Saturday, March 11 to Friday, March 17. The stage will host six podcasts per day and give each podcast the opportunity to decorate or brand the stage during its recording.
If you have a stellar podcast and this sounds like something you're interested in, then please fill out the form below. Deadline to apply is Friday, February 3, 2017.
Photo by Randy and Jackie Smith
The post Hey, Podcasts: Record Live at SXSW 2017 appeared first on SXSW.