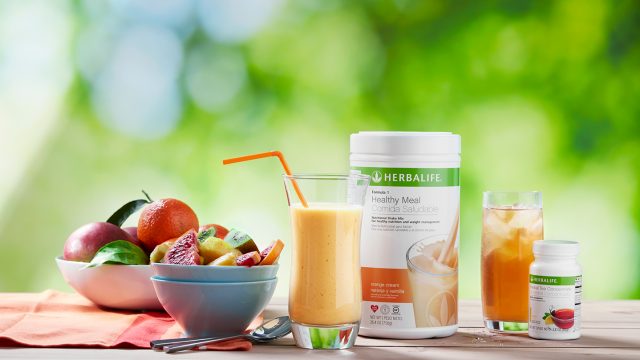 During a whirlwind week of new experiences, breakfast tacos, happy hours, and hustling across SXSW to get to the next big thing, good nutrition sometimes takes a back seat. That's why Herbalife Nutrition is heading to Austin to fuel SXSW with good nutrition — and give you a place to rest and refresh during a hectic week of shuffling between panels and parties. From March 9–13, you can recharge your body and your devices at our Fit + Fuel Station conveniently located on E. 2nd Street by the Convention Center. And while you're there, don't forget to take a dip (and a boomerang) in our giant ball pit or snap a selfie in our Cristiano Ronaldo photo experience!
At Herbalife Nutrition, we're grounded in three fundamental principles:
1) Our purpose is to make the world healthier and happier 2) Balanced nutrition should be simple 3) The support you get on your wellness journey is key to your success
As a premier global nutrition company, Herbalife Nutrition makes great-tasting nutrition products, but our purpose goes far beyond that — through our network of independent distributors, we offer customers a powerful and supportive community to help them achieve their wellness goals. We call this the distributor difference, and we're excited to bring this experience to SXSW attendees to help them have a healthier and happier event.
Here's our guide to having a healthier SXSW experience:
Step 1: Stay hydrated
Staying hydrated is one of the most important things you can do for your health — every cell, tissue and organ in your body depends on water to function properly. Hydration is especially critical when you're traveling, walking around all day and working long hours (sound familiar?), so make sure you fill up your water bottle before heading out to events. Keep in mind that drinking tea and eating fruit also count toward your daily hydration goals. Stop by our Fit + Fuel Station to replenish your water supply and grab a cup of iced tea if you need a caffeine boost* as well.
Step 2: Fuel your daily activity with a protein shake
Enjoy a vitamin-and-mineral-packed protein shake for breakfast or lunch at the Fit + Fuel Station. We'll be here every day offering a selection of our most popular flavors. Our Herbalife Nutrition Formula 1 Shakes offer 21 essential vitamins and minerals – and they taste great. More than four million of our protein shakes are consumed every day, so you're in good company when you start your day with an Herbalife Nutrition shake. We also have grab-and-go packs with protein bars to keep you fueled throughout the day.
Step 3: Find a support system
Find a workout buddy to keep you accountable while you're in Austin. We know that having an accountability partner is the key to staying motivated and getting results. That's why our distributor community is built around supporting others. Our distributors support their customers every step of the way on their wellness journeys – no matter their goal. Through nutrition clubs, fit camps and one-on-one support, they provide coaching and encouragement to help people achieve results. Check out the community area of the Fit + Fuel Station to see our distributors and customers in action.
Step 4: Join the conversation about global food security
Did you know global food production and access to good nutrition for the growing world population are in jeopardy? We're facing food supply chain shortages in just the next 30 years alone. Join Dr. John Agwunobi, our Chief Health and Nutrition Officer and Dr. Richard Carmona, former Surgeon General of the United States from August 2002 – July 2006, for an interactive discussion on Rethinking Food Security on March 14 at 5pm at the JW Marriott (Room 203/204).
Dr. Agwunobi is a pediatrician, public health expert and global nutrition executive, who also served as the Assistant Secretary of Health for the U.S. Department of Health and Human Services from 2005-2007. Dr. Carmona is a physician, public health official and Herbalife Nutrition board member, who also served as the 17th Surgeon General of the United States. Drs. Agwunobi and Carmona will be talking about the importance of nutrient-density and how corporations, governments and individuals can collaborate to tackle global food security.
For the latest news from Herbalife Nutrition, follow us on social media:
Caffeine is known for its natural thermogenic (metabolism-boosting) benefits
Content and image provided by Herbalife Nutrition
The post Herbalife Nutrition Brings Balanced Nutrition to SXSW appeared first on SXSW.