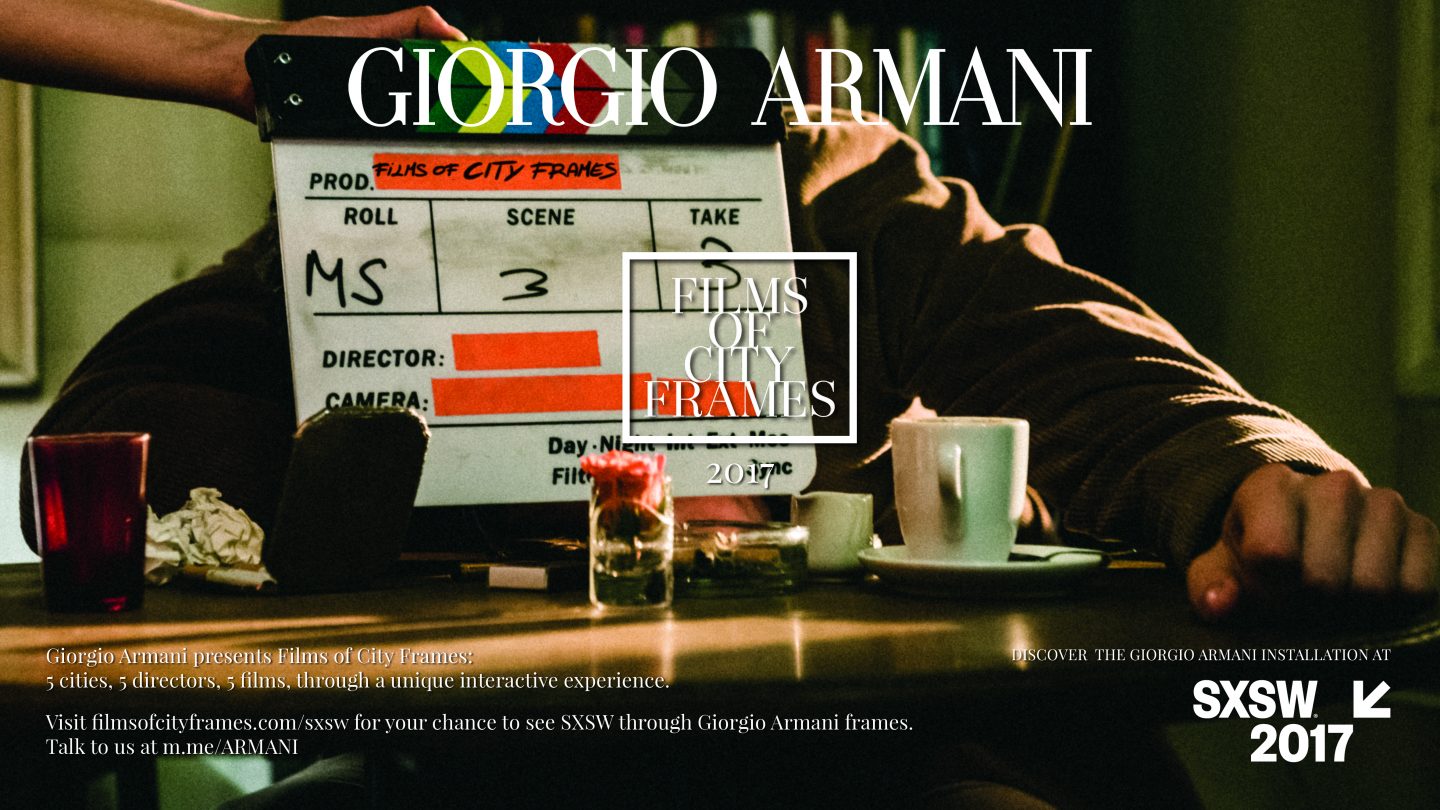 Sponsored Content Provided by Giorgio Armani
Giorgio Armani is pleased to announce the third edition of his Films of City Frames initiative at SXSW 2017.
Films of City Frames demonstrates the designer's continued commitment to supporting emerging young talent and maintaining strong ties to the world of cinema and film, by highlighting six student-made short films that unite in the Films of City Frames series.
Armani has chosen to present this edition of Films of City Frames at SXSW because it sees the festival is one of the most innovative arenas for film, music, and interactive technology.
The short films will be premiered on www.filmsofcityframes.com and at the Giorgio Armani Igloo at SXSW on March 12.
Visit the Giorgio Armani Igloo during SXSW, located at:
314 East 1st Street
March 12 – 15
10:00am – 6:00pm
For a chance to win access to an exclusive Giorgio Armani event or Giorgio Armani "Frames Of Life" sunglasses, chat with @Armani on Facebook Messenger or visit www.filmsofcityframes.com for more information.
Photo Courtesy of Giorgio Armani
---
Related News:
The post Giorgio Armani Presents "Films of City Frames" at SXSW 2017 appeared first on SXSW.