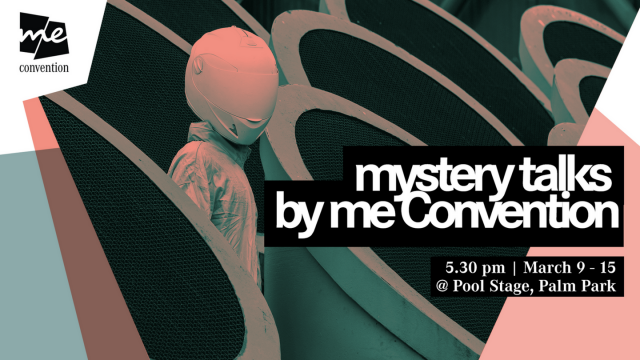 me Convention, presented by Mercedes-Benz in cooperation with SXSW, is coming to SXSW 2018 with a plethora of events. One of the highlights will be our series of Mystery Talks by me Convention every day at 5:30 pm at the Pool Stage at Palm Park.
The concept? Bring together a diverse group of some of the most fascinating speakers and thinkers, creators and makers from all across SXSW and get the conversation started. Every day our mystery guests will be confronted with topics as colorful as SXSW and as complex as the world we live in: from tech in healthcare and open data to new perspectives on relationships and the art and tech of curation. Whatever the topic, the intent is to challenge our guests, to engage the audience, and to gain new perspectives on issues that matter to all of us. Interested? Check out our full schedule (naturally, we won't be revealing our mystery speakers quite yet), and stop by!
Sponsored Content Provided by the me convention Photo by Lars Stauder
The post Get Ready For a Surprise appeared first on SXSW.