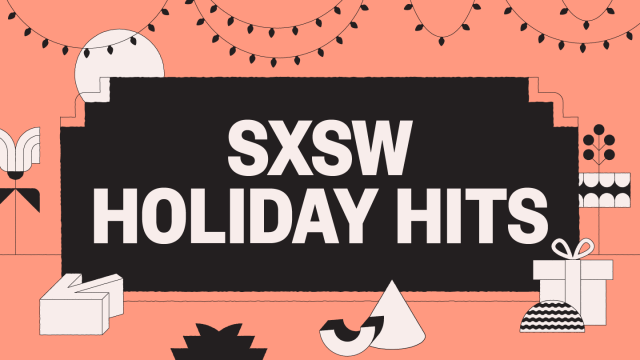 With 2000+ artists performing at SXSW each year, we have a large list of accomplished alumni that we take a lot of pride in. We are sharing holiday tunes from some of our favorite SXSW Music Festival alumni and 2019 Showcasing Artists to help spread the holiday cheer.
The playlist begins with recently released songs from 2019 artists Say Sue Me, Gurr, Superbody and The Beths. From there we dive into seasonal jams from alumni like She & Him, DRAM, and Courtney Barnett. Put on our SXSW Holiday Playlist and get busy making your gingerbread houses, throwing your holiday get-togethers, mixing up eggnog, or whatever you do to celebrate the season.
Explore the SXSW Music Festival
Want to hear more from SXSW Showcasing Artists? Listen to our official playlists on Spotify and Apple Music, surf through our playlist of music videos on YouTube, and listen to SXSWfm for radio shows of various styles including genre-focused and highlighted artists from each announcement. Once you've gotten a taste for what we've already programmed for 2019, read through our first and second announcements to get the full picture. Don't worry though, we still have plenty of great artists to share with you in the new year.
Attend SXSW 2019
Want to attend SXSW 2019? Register soon to secure your spot at a great rate and book your hotel using SXSW Housing & Travel for the best locations.
Sign up for SXSW Event Updates and read SXSW News for announcements, programming features, and beyond throughout the 2019 season. Follow us on social media for daily updates – Twitter, Facebook, and Instagram.
The post Get Into The Spirit with the SXSW Holiday Playlist appeared first on SXSW.