The Light of the Moon, Maya Dardel (screened at SXSW as A Critically Endangered Species), and Lane 1974 premiered at the 2017 SXSW Film Festival in our Narrative Feature Competition and Narrative Spotlight sections. Take a closer look at these films exploring three unique female perspectives with our Q&A with the directors below. Check out our alumni blogs to find out where you can watch these films.
The Light of the Moon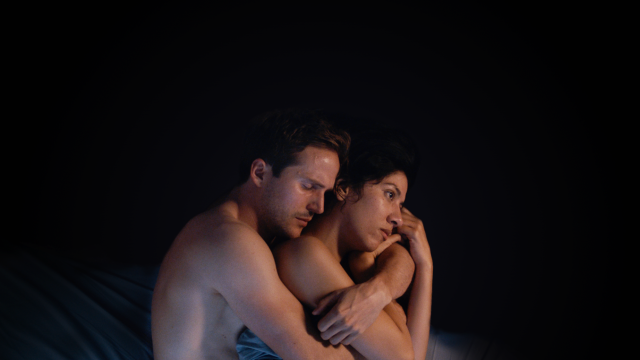 Jessica M. Thompson is an Emmy-nominated Australian filmmaker, who founded Stedfast Productions, a collective of visual storytellers, in NYC in 2011. She has worked as an editor with Academy Award-nominated filmmaker, Liz Garbus, and on Cheryl Furjanic's award-winning documentary, Back On Board. The Light of the Moon is her directorial feature debut, the film won the Audience Award for Narrative Feature Competition.
Q: Tell us a little about your film?
JT: My film is about Bonnie – a sassy, sophisticated New York City architect – whose life is irrevocably changed when she is out one evening with her friends. Afterwards, she struggles to regain the intimacy she once had with her long-term boyfriend, Matt, and to retake control of her life. The film basically deals with the first stage of grief: denial.
Q: What motivated you to tell this story?
JT: I was sick of seeing rape so casually and unrealistically used as a plot-point, or for dramatic effect, in mainstream films and television shows (typically by male writers). After having two friends experience the trauma of assault, and seeing the infinite amount of victim-blaming in the headlines, I felt compelled to tell a story that is steeped in reality. Despite the likelihood of being dubbed "the rape film," the assault actually happens in the first 10 minutes, and the film largely focuses on Bonnie's struggle to accept the truth and the impact it has had on her life. It doesn't focus on the courtroom drama, as that's (unfortunately) not typically how violence against women concludes, nor does the film become a unlikely tale of revenge. It is a quiet drama about one woman's recovery. I simply felt this story was one I had not seen told before, and I felt it was due-time to tell it.
Q: What do you want the audience to take away from this film?
JT: I'm hoping the film will provoke thought, stir emotion, and start a conversation or two.
Maya Dardel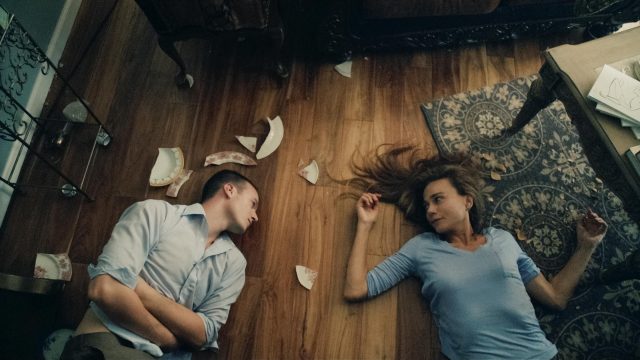 Magdalena Zyzak studied film and literature at USC. She is the author of a novel, The Ballad of Barnabas Pierkel. Zachary Colter is an award-winning poet, author of five books of poetry, fiction and literary criticism. He studied poetry at the Iowa Writers' Workshop. Maya Dardel is the pair's directorial debut.
Q: Tell us a little about your film?
ZC/MZ: The film tells the story of the final weeks leading up to the disappearance (and presumable death) of Maya Dardel, an internationally respected poet and novelist who lived, until 2016, in the Santa Cruz Mountains of California. Maya announces on National Public Radio that she intends to end her life and that young male writers may compete to become executor of her estate. The man who wins will inherit Maya's home, land, books, unpublished manuscripts, and be expected to protect and promote her posthumous reputation.
Q: What motivated you to tell this story?
ZC/MZ: We see Maya Dardel as the first film in a diptych (linked by theme and form, not characters) intended to explore a certain colder category of female power/intelligence, a category undervalued in America, as the recent election has illustrated. Our protagonist, Maya, is unsentimental, acerbic, and unapologetically threatening to the young men she encounters. She is not "soulful" or "motherly." Her positions stress strength and reject victimhood.
It's also a film about writers. We come to filmmaking from literary backgrounds and wanted to make a film about writers today, exploring the tragicomedy of a literary vocation at the end of print culture, at a time when MFA programs have replaced Parisian cafes and an aesthetics-first engagement with language is disappearing. The men who compete for Maya's estate exemplify, in non-stereotypical, non-reductive ways, four kinds of youngish writers one might encounter in the graduate creative writing programs of the United States today.
Q: What do you want the audience to take away from this film?
ZC/MZ: We hope the film might function as an elegy for the pre-digital humanities, for ink and paper poetry, and for an important generation of writers; Maya's generation, though obviously very much alive, is losing the attention of young people, losing readers. We hope, too, that some will appreciate a film about complex psychological and erotic games.
Lane 1974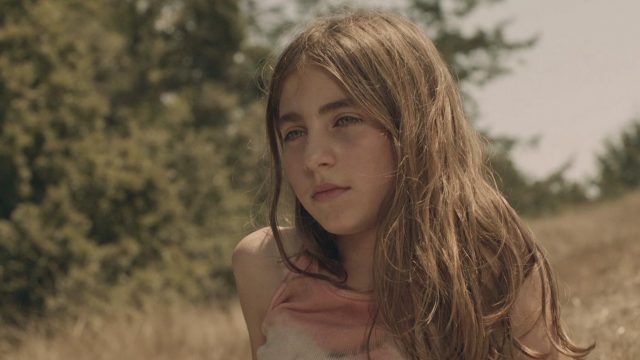 SJ Chiro graduated from Bennington College with a degree in theater and French literature. She spent much of her early career as an actor and director in Seattle's theater scene and has since directed several award-winning short films.
Q: Tell us a little about your film?
SJC: This film is based on the memoir by Clane Hayward, The Hypocrisy of Disco. It's 1974. 13-year-old Lane lives on a beautiful Northern California commune, wild and free, until her mother, a rebel and iconoclast, alienates their small group from the security and safety of the community land. They begin moving from one unlikely situation to another, leaving normal life far behind.
Scrounging for food and hitch-hiking, while her mother cadges cash and begs favors, Lane and her siblings rely on one another in an increasingly desolate and isolated emotional landscape. Desperate and forgotten, Lane sets out alone in search of a future she's always imagined, but cannot conceive.
Q: What motivated you to tell this story?
SJC: This is the film that would not get out of my way. It dogged me. I was obsessed with telling this story before I died. I felt if I didn't, maybe a generation of childhoods would be lost. There are so many of us children of revolutionary, forward-thinking, flawed parents who lived deeply unconventional childhoods, but most of us don't talk about our childhoods. I felt it was time to change that.
Q: What do you want the audience to take away from this film?
SJC: I hope people will realize that the hippies of the 1970s were more than the butts of jokes. They were real people trying to find a way out of a terrible time in our history. They were bold and dared to live in physical discomfort for the comfort of not participating in a sick society. They chose to live the ultimate American Dream: that of embracing freedom above all else. What was forgotten was children did not have that choice. We are entering a new time of political and social turmoil. To move forward, it's important to remember, and learn from, the past.
Join Us For SXSW 2018
Grab your Film Badge today for primary access to all SXSW Film events including world premieres, roundtables, workshops, and parties. Register to attend by Friday, November 17 and save. Book your hotel through SXSW Housing & Travel for the best available rates.
Follow us on Facebook, Twitter, Instagram, and SXSW News for the latest SXSW coverage, announcements, and updates.
See you in March!
The post Filmmaker In Focus: The Light of the Moon, Maya Dardel, and Lane 1974 appeared first on SXSW.