Our next Filmmaker In Focus Series features two films that couldn't be more different from each other yet share a common thread of humanity in unsteady ways. In This Is Our Death, Giancarlo Esposito tells a story about host Adam Rogers's new game show, where contestants end their lives for a chance to win money and will stop at nothing to attain the number one spot in the ratings. Esposito is a celebrated film, television and stage actor, director and producer with a career spanning five decades. He is well known for his iconic portrayal of drug kingpin "Gus" Fring in AMC's critically acclaimed award-winning series Breaking Bad, for which he won the 2012 Critics Choice Award and earned a 2012 Emmy nomination.
In Walking Out, directed by Alex and Andrew Smith, David travels to rural Montana for his annual hunting trip with his lonely, estranged "off-the-grid" father. An encounter with a bear cub results in serious injuries to both David and Cal. David must figure out what to do next while simultaneously healing his broken spirit. The brothers wrote and directed, The Slaughter Rule, starring David Morse and Academy Award Nominees Ryan Gosling and Amy Adams, which premiered at the 2002 Sundance Film Festival. Learn more about these filmmakers below:
This Is Your Death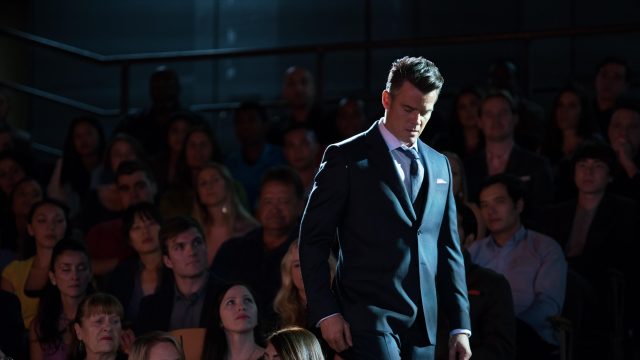 Q: Tell us a little about your film?
A: This is Your Death is a unflinching look at reality television. Where a disturbing hit game show has its contestants ending their lives for the publics' enjoyment. The story captures the sad truths about the American public's desire to be both famous and witness to intense spectacle. Its a dark drama that's character driven, relevant, and unrelenting. But when the boundaries seem like they can't be pushed any further game show host, Adam Rogers steps in to break down the wall. He will only be satisfied if this reality show is number one in the ratings and he will stop at nothing to make sure he gets there. Even if it means letting go of his humanity.
Q: What motivated you to tell this story?
A: I made this film at a time when people are looking to be connected to each other, yet seem to be more connected to their iPhones, computers, and TV sets. When texting has replaced talking and reality shows have taken over the airways, what has become most gratifying is sensationalist, horrific, and voyeuristic . People have lost their focus and attention and have no patience for anything other than reality television or capitalized war live on their local network. It seems evident that we have outsourced our compassion and outsourced our empathy. We find ourselves riveted to our television sets viewing the reality of our existence through a scripted version of who we really are. Or live tragedy playing itself out violently on our news.
Q: Tell us a random fact?
A: Im a spiritualist and a yogi.
Walking Out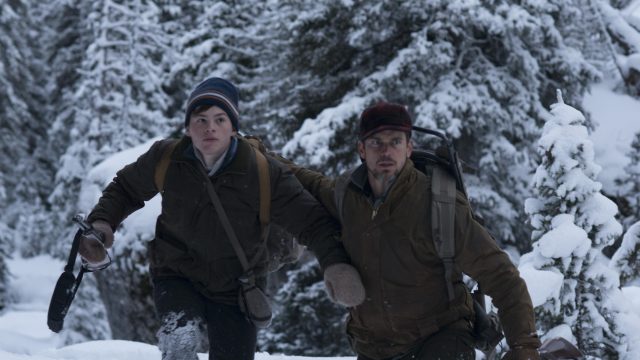 Q: Tell us a little about your film?
A: Our film is an 'intimate epic' about a city mouse boy and his country mouse father doing their damn best to connect with each other while facing tremendous obstacles.
Q: What motivated you to tell this story?
A: The short story it is based on had haunted us for 30+ years. And we believe in hunting down the thing that haunts you– that's where the deepest, most emotional stories reside. It was, basically, a film we needed desperately to see, so we made it!
Q: Tell us a random fact?
A: I'm from Montana but have deep ATX roots, having gone to grad school here in the 90's and taught at UT for almost a decade. I'm ambidextrous. I'm a twin. I'm kind of stuck in the 70's, cinematically.
Explore More Content From SXSW 2017
Get inspired by a multitude of diverse visionaries at SXSW – browse more 2017 Keynotes, Featured Sessions, Red Carpets, and Q&A's on our YouTube Channel.
Follow us on Facebook, Twitter, Instagram, and SXSW News for the latest SXSW coverage, recaps, late-breaking announcements, and updates.
Answers for Walking Out provided by Alex Smith
The post Filmmaker In Focus Series: This is Your Death and Walking Out appeared first on SXSW.