Our next Filmmaker In Focus features two accomplished Texas filmmakers Sandra Adair and Karen Skloss. The Secret Life of Lance Letscher marks Adair's directorial debut. She is an Academy Award nominee for her work on Richard Linklater's SXSW alum film Boyhood after editing 18 of Linklater's films over 22 years to great acclaim. Writer/director/editor Karen Skloss is also an award-winning filmmaker with work shown on HBO, in MOMA, in wide theatrical release and in film festivals internationally. Her feature doc Sunshine premiered at SXSW in 2009. The Honor Farm is her first narrative feature as director. Learn more about these exciting projects below:
The Secret Life of Lance Letscher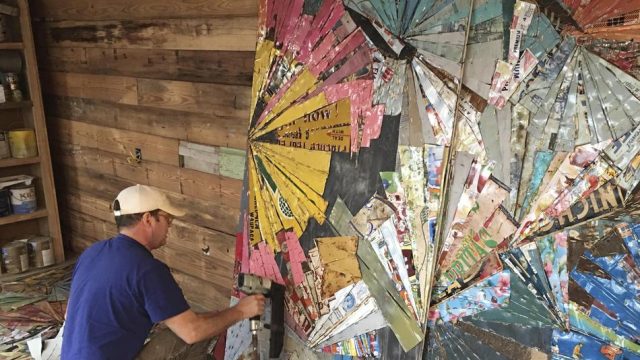 Q: Tell us a little about your film?
A:"The Secret Life of Lance Letscher is a deeply intimate and psychological portrait of internationally known, and Austin based, collage artist Lance Letscher. As we journey inside the studio and inside the mind of Lance Letscher, the artist's inner life is revealed. Told through memories of trauma and triumph, the film provides intimate access to Letscher's profound insights on creativity, the subconscious, work ethic and spirituality. Through his intricate artistic process, we witness Letscher's unwavering determination to stay in the moment—free of mind, thought and preconception. Featuring detailed images of more than 100 of Letscher's collages, sculptures, and installations, viewers are given poignant insights into Letscher's methodical techniques and come to know this profoundly interesting and insightful artist."
Q: What motivated you to tell this story?
A: "Initially, I was motivated to follow Lance as he took on a new medium, metal, for a commissioned piece to hang in Austin's South Congress district. Lance is known for his intricate and beautiful paper collages and I wanted to document this transition. But, as I came to know Lance, an intense and thoughtful man, he revealed his profoundly moving personal story with a poetic ability to articulate his ideas about creativity and the subconscious. I was struck most of all by his evolution as an artist and how his tumultuous life was reflected in the work."
Q: Tell us a random fact?
A: "I've always been interested in art, attending art school in college until I dropped out to become an assistant editor. I have 2 grown kids and a sweet grandson who I am intent on teaching to appreciate art and creativity. I've cut 20 films for Richard Linklater and this is the first film I've directed."
The Honor Farm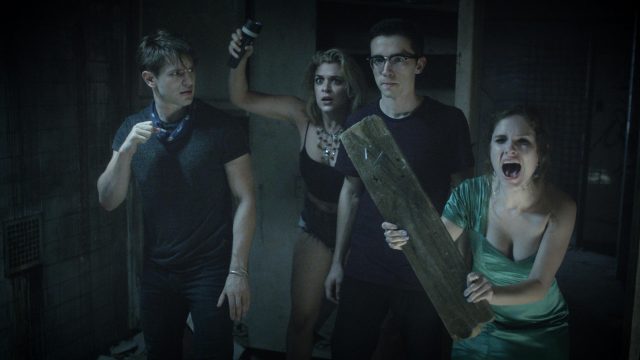 Q: Tell us a little about your film?
A:"When Lucy's prom night falls apart, she finds herself jumping into a hearse headed for a psychedelic party in the woods. Looking for a thrill, the party wanders deeper into the forest, to a haunted prison work farm. A secret wish and a summoning of the dead sends the group on a mind-bending trip that may be a dangerous trap."
Q: What motivated you to tell this story?
A: "When I was a teenager, a handful of powerful experiences really set the stage for the rest of my life and who I would become. I wanted to make a film that captured a bit of that magic – so I set out to make this freaky art thriller for young adults and the young at heart."
Q: Tell us a random fact?
A:"I'm a drummer and play with the band Moving Panoramas. I used to teach preschoolers how to swim."
Explore More Content From SXSW 2017
Get inspired by a multitude of diverse visionaries at SXSW – browse more 2017 Keynotes, Featured Sessions, Red Carpets, and Q&A's on our YouTube Channel.
Follow us on Facebook, Twitter, Instagram, and SXSW News for the latest SXSW coverage, recaps, late-breaking announcements, and updates.
The post Filmmaker In Focus Series: Texas Filmmakers Part One appeared first on SXSW.