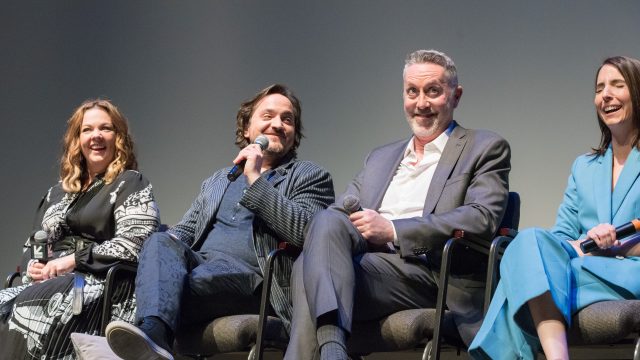 Two deadlines down and one more to go! Only a few more days until the 2018 SXSW Film Festival Late Deadline on Friday, October 20.
SXSW Film is more than happy to watch work-in-progress cuts, but there are some items to note:
During the SXSW Film Festival submission process, the film department views work-in-progress cuts that are picture locked and include an opening slate listing what still needs to be completed.
It is not out of the ordinary for us to watch films without their final sound mixes, color correction, or completed visual effects. However, keep in mind SXSW Programmers will only watch ONE CUT.
If your film is selected to play at SXSW 2018, you will be required to deliver a DCP (in addition, you can deliver us a 35mm print!) of the FINAL CUT for exhibition. Please note, we will not exhibit a work-in-progress during the festival except under very rare and special circumstances.
To learn more about submitting to SXSW, watch our How To Submit Your Film video and check out our Film Submission FAQ.
Join Us For SXSW 2018
Grab your Film Badge today for primary access to all SXSW Film events including world premieres, roundtables, workshops, and parties. Register to attend by Friday, October 20 and save before prices go up in November. Make your hotel reservations through SXSW Housing & Travel for the best available rates. We hope to see you in March!
Follow us on Facebook, Twitter, Instagram, and SXSW News for the latest SXSW coverage, announcements, application tips, and updates.
World Premiere of Nobodies – Photo by : Ann Alva Wieding
The post Film Submission Tips: Work-In-Progress Screening appeared first on SXSW.