It's already time to start thinking about the 2018 SXSW Film Festival. This year marks 25 years of SXSW Film and we can't wait to celebrate this historic occasion with you. Below you can find out more information about our film conference programming and how to be a part of SXSW!
Inspiration from thought leaders, experts, and innovators that will last beyond your time at SXSW, including conversations with high-profile speakers from the entertainment, film, and TV industries. Past speakers include Bob Odenkirk, Jay and Mark Duplass, Nick Offerman, and Melanie Lynskey.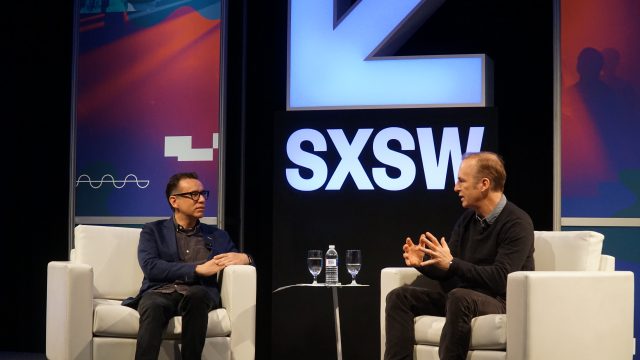 Learn about the inner workings of the film and TV industry. Sessions will focus on the business side of things, with topics like distribution, financing, and the ever changing nature of the industry. Past sessions include, Authentic Muslim Voices Tell Their Stories, Casting the Indie Film, mentor sessions and roundtables.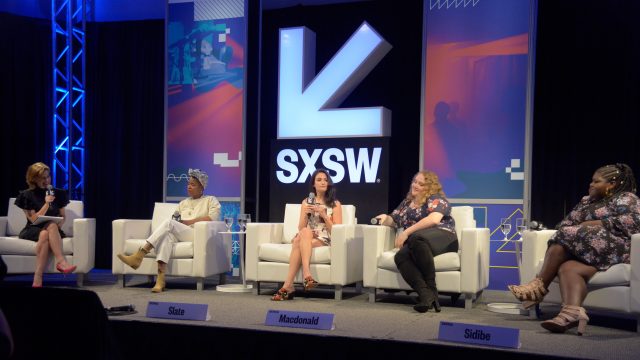 Learn everything you need to know about developing and crafting your project, from screenwriting and working with your subject to post-production and beyond. Past speakers include, Seth Rogen, Abbi Jacobson and Illana Glazer, David Benioff, and D.B. Weiss.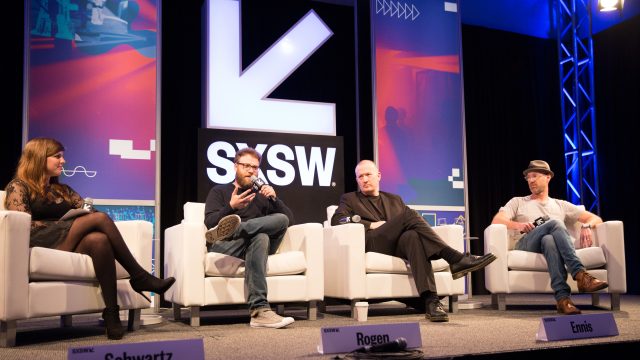 We were blown away by the innovative programming submissions for 2017, so we're excited to begin looking ahead to next season. Be part of SXSW 2018 – propose programming ideas through PanelPicker® starting Monday, June 26 through Friday, July 21.
PanelPicker is the official SXSW user-generated session submission platform. This easy, two-step online process allows the SXSW community to have a voice in what creative and thought-provoking programming is scheduled at the SXSW Conference, SXSWedu, and SXSW Gaming.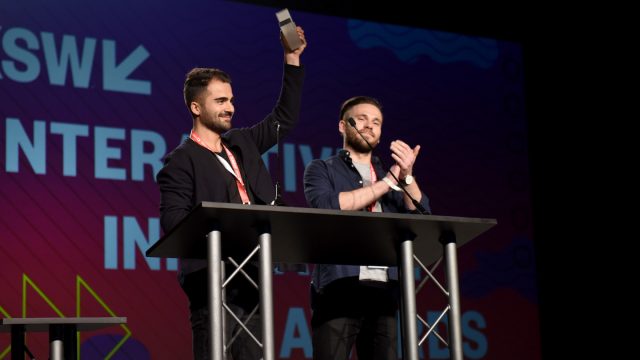 Don't forget that film submissions, showcasing artist applications, Interactive Innovation Awards, SXSW Accelerator Pitch Event applications, David Carr Prize and the SXSW Art Program also open Monday, June 26. We hope to see you in March!
Explore More Content From SXSW 2017
Get inspired by a multitude of diverse visionaries at SXSW – browse more 2017 Keynotes, Featured Sessions, Red Carpets, and Q&A's on our YouTube Channel.
Follow us on Facebook, Twitter, Instagram, and SXSW News for the latest SXSW coverage, recaps, late-breaking announcements, and updates.
A Conversation with Bob Odenkirk – Photo By Ziv Kruger
The Female Lens: Creating Change Beyond the Bubble – Photo by Nicola Gell Photography/Getty Images for SXSW
Inside the Making of Preacher – Photo by Joel Pena
Innovation Awards – Photo by Katrina Barber
The post Film Priority Conference Tracks and How to Participate appeared first on SXSW.