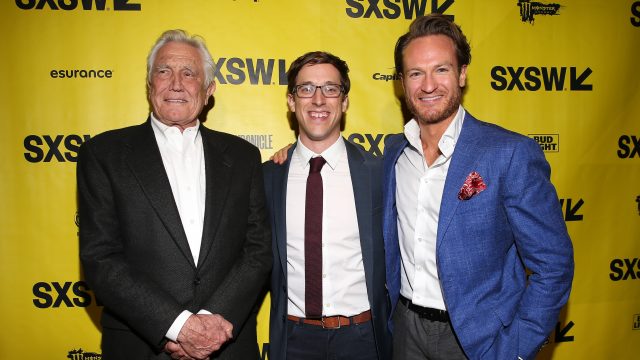 At SXSW 2018 we celebrated the 25th Edition of the SXSW Film Festival and had the pleasure of sharing stories, memories, and reflections from our distinguished alumni. We had a blast telling these tales and want to keep the party going! Today we spotlight Josh Greenbaum.
Greenbaum is an Emmy Award-winning director in film, TV, and commercials. Both of his feature films world premiered at the festival and have won Audience Awards: The Short Game (2013, Documentary Feature Competition) and Becoming Bond (2017, Visions). Read about his experiences with the SXSW Film Festival below:
"SXSW totally changed the trajectory of my life. I came here with my first feature film The Short Game in 2013 and can still vividly remember the feeling of excitement as I got my badge and it said 'Josh Greenbaum — Filmmaker' on it. Yes, I had been making films and shorts for years prior and had exhibited my work in other forums and venues, but this made it feel real for the first time. I felt validated. Like I belonged. And for a young artist, that is an incredibly empowering feeling. I was being given a forum to be heard, for my work to be seen, and was so incredibly grateful.
"The festival also changed my life in a very practical way. The Short Game went on to win the Audience Award and was picked up for distribution as Netflix's first ever original film. And since that first festival, I've not only been able to make a living doing what I love, but was fortunate enough to return to SXSW with my second film Becoming Bond, four years later. And sitting in the same exact theater (The Stateside) for the premiere, with what felt like the same exact sold out audience, the lights began to dim and my movie started to play, and those exact same feelings of excitement, support, validation, and family washed over me once again. It felt like being home again.
"I will forever be grateful and indebted to Janet Pierson and her incredible team at SXSW for gifting me these feelings and affording me these opportunities, and for giving me a sense of family that I wish all artists can experience at least once in their careers. I hope to return many times throughout my career with new films, back once again to where it all began."
Join Us For SXSW 2019
Register and book your hotel now to save! The Film Badge gets you primary access to all SXSW Film events including Film Keynotes and Featured Sessions, world premieres, round tables, workshops, parties, and more. Over the course of nine days, the SXSW Film Festival hosts over 450 screenings! Film registrants also have primary access to Convergence events, including the Comedy Festival and nine unique conference tracks, as well as secondary access to most Interactive and Music events.
Follow us on Facebook, Twitter, Instagram, and SXSW News for the latest SXSW coverage.
See you in March!
World Premiere of Becoming Bond – Photo by Steve Rogers Photography/Getty Images for SXSW
The post Film Festival Alumni Stories – Josh Greenbaum appeared first on SXSW.