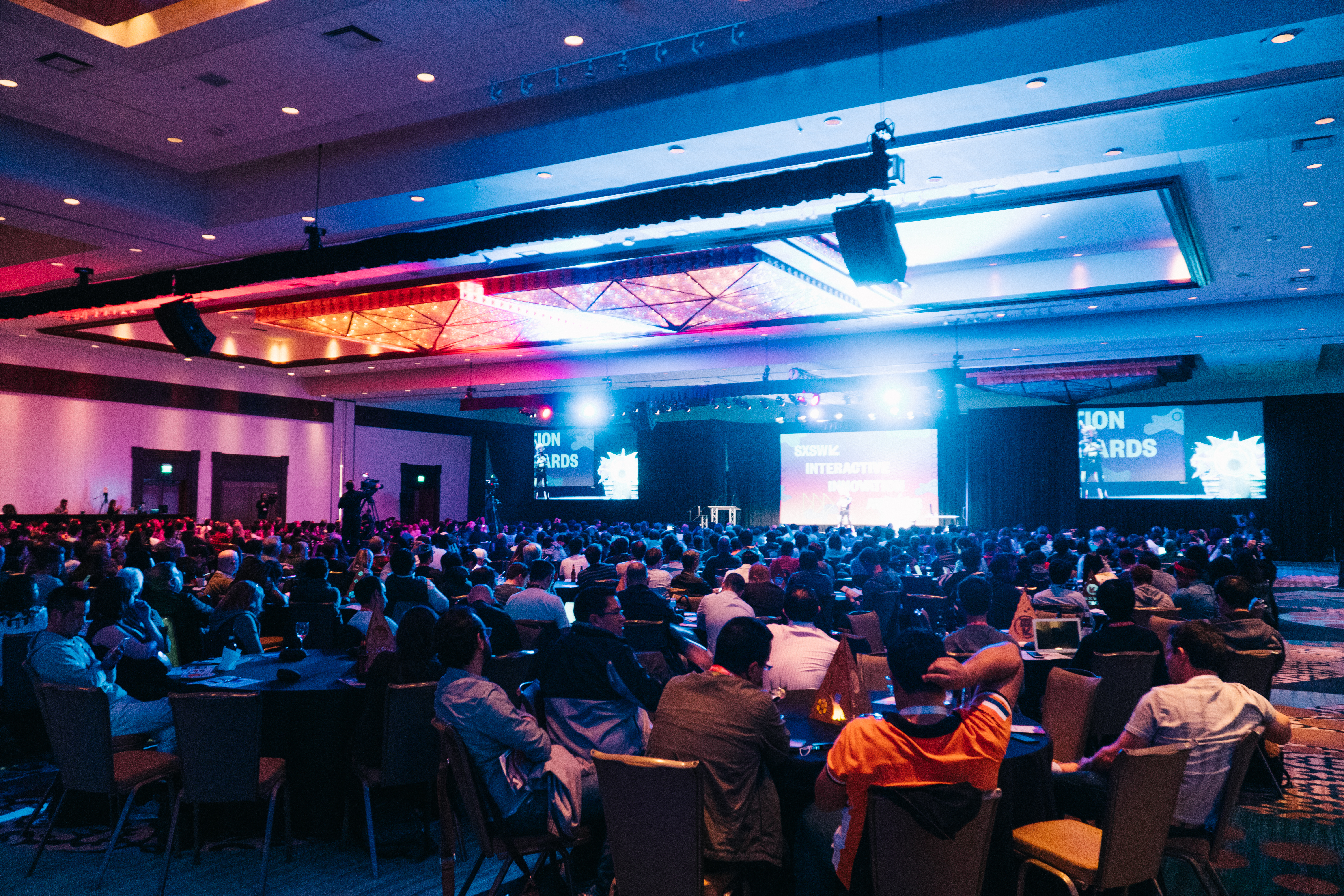 The 2018 SXSW Interactive Innovation Awards is still accepting regular entry applications through November 10. The Awards are open to anyone with a project, product, creative endeavor, scientific discovery, or student project that will launch or has launched between January 1 – December 31, 2017.
SXSW Interactive's annual competition includes 13 award categories and 6 Special Honors, which recognize the most forward-looking tech developments in the connected world, launched or released in the 2017 calendar-year.
New for 2018, we've added the AI & Machine Learning category to the Interactive Innovation Awards. The AI & Machine Learning category aims to recognize the coolest, most cutting-edge, and the most useful applications of these intelligent and learning machines. Does your project make use of machine learning in a creative new way? Have you developed a new way for an intelligent program or system to learn from its users — or even teach itself? Do you have an new bot or interface that could pass a Turing test? Enter it in the Interactive Innovation Awards!
Learn more about the 13 award categories and 6 special honors that will be recognized at the 2018 Innovation Awards.
How to Apply
Tell us all about your entry and don't be modest! The best entry forms give the Awards Jurists a thorough sense of your project, product or service (including some level of interaction with the project being entered, or video examples of it being used). Be sure to include information like:
What the entry is and what it does (what problem does it solve or need does it fill)?
Who it's intended for (audience, target market, user it's designed for)?
What tools were used to build it; or what was involved in bringing the project together?
Who was involved in bringing the project to fruition?
Feel free to include additional resources like spec sheets, marketing materials, associated social media accounts, testimonials, and a link to access the project with login info if needed.
Discounts for Students, researchers, and academics for the Student and SciFi No Longer categories are available upon request.
Deadline to Enter
Regular Entry: Saturday, Sept. 23 – Friday, November 10 — $150 fee
Final Entry Deadline: Friday, November 10, 2017
Join us for SXSW 2018 – register to attend by Friday, October 20 to save and be sure to make your hotel reservations through SXSW Housing & Travel for the best available rates.
Photo by Jay Willingham
The post Explore SXSW Interactive Innovation Awards Categories Before November 10 Deadline appeared first on SXSW.