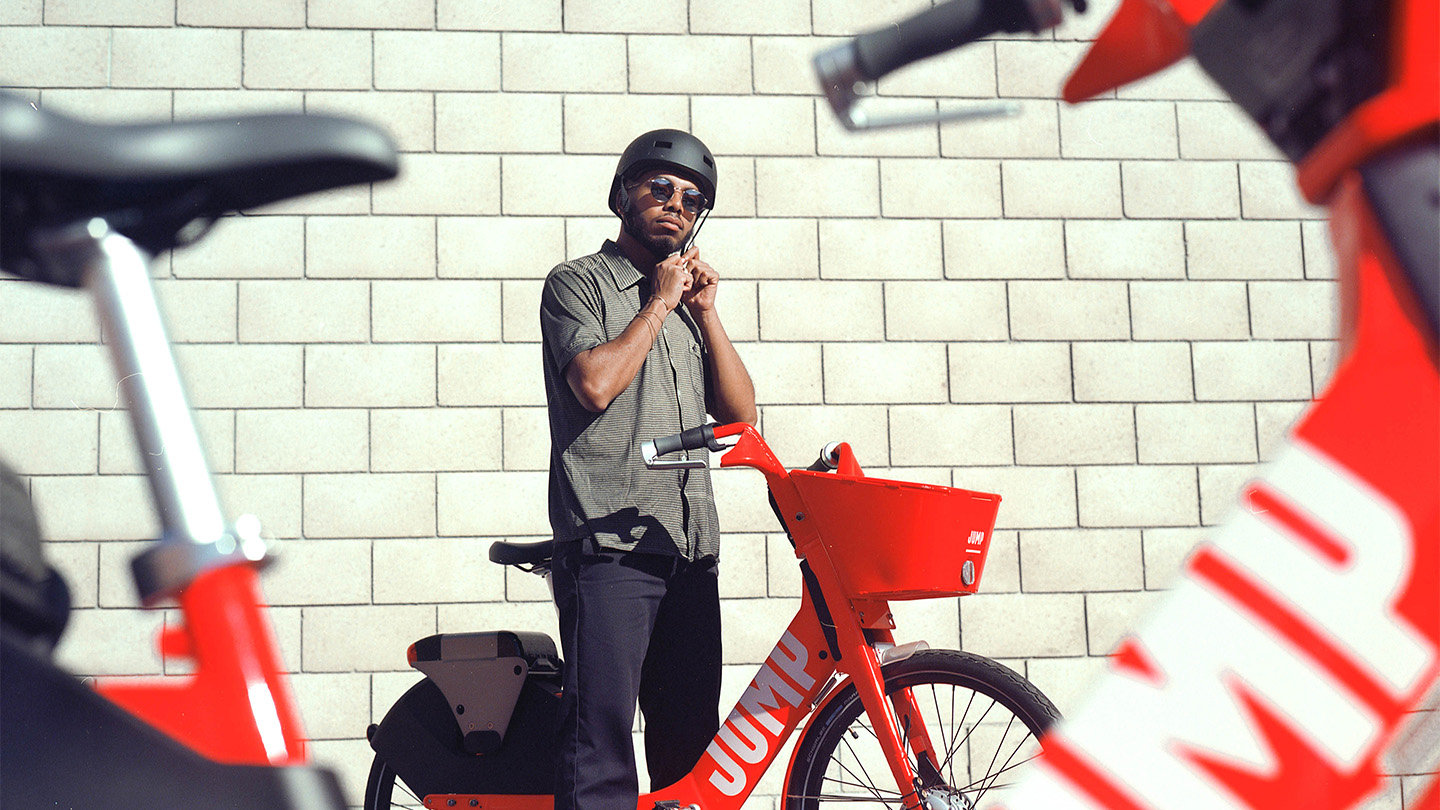 There's so much to do at SXSW and being able to experience all of it can feel daunting—the keynotes, the panels, the performances. How do you ensure you're able to see everything? Well, the answer is JUMP.
The Official E-bikes & Scooters of SXSW
JUMP electric bikes and scooters allow you to go further, get there faster and have more fun. The electric bikes go up to 20 mph, while the scooters reach up to 15 mph.
This year, for the first time, JUMP will provide e-bikes and scooters on demand for attendees to more easily navigate Austin. Check out JUMP's Austin service area to make sure it covers all of your SXSW routes.
The GPS-enabled e-bikes and scooters will appear in your Uber app, but you can also always find JUMP electric vehicles at its designated pick up locations on 3rd and Trinity, 5th and Neches, and Lander's Landing on the South side of the Austin Convention Center.
FREE to unlock then just $0.15/minute.
For more information, look out for Uber x JUMP Helpdesk locations at 2nd and Trinity, 5th and Neches north of Alley, and San Jacinto between 5th and 6th. The JUMP team will be happy to provide real-time instructions on how to use the app, how to ride, and how to be safe.
Want JUMP delivered to you?
If at any point during SXSW you find yourself in a situation where you don't see any JUMP e-bikes or scooters nearby, reach out to @JUMP_rides on Twitter using the hashtag #JUMPDelivery. They'll have riders throughout the conference who may be able to deliver a few to you whether you're at your hotel, the conference center, or anywhere else in Austin.
See you at SXSW!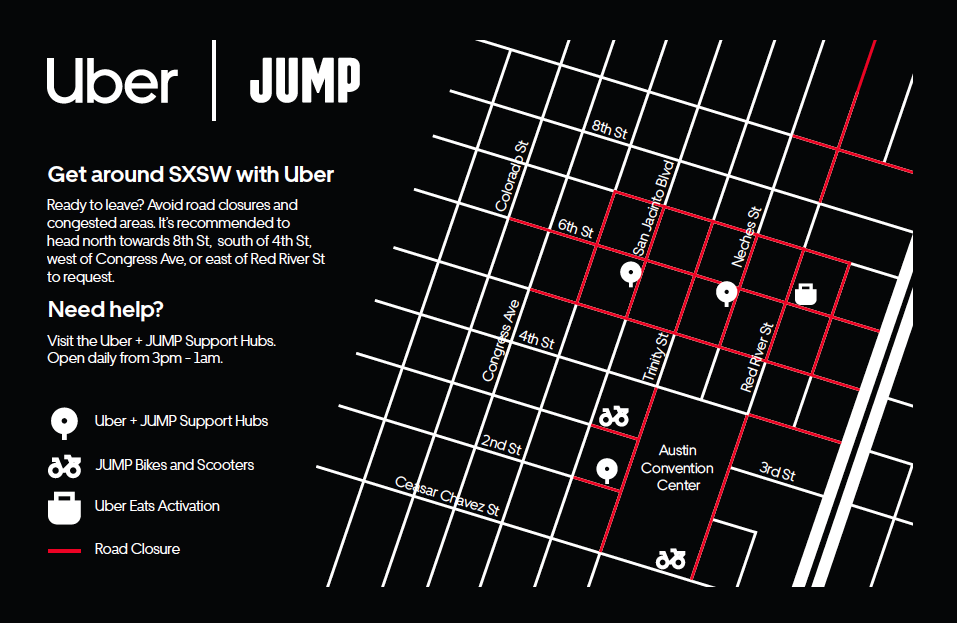 The post Even More Ways to Get Around SXSW, Thanks to JUMP by Uber appeared first on SXSW.