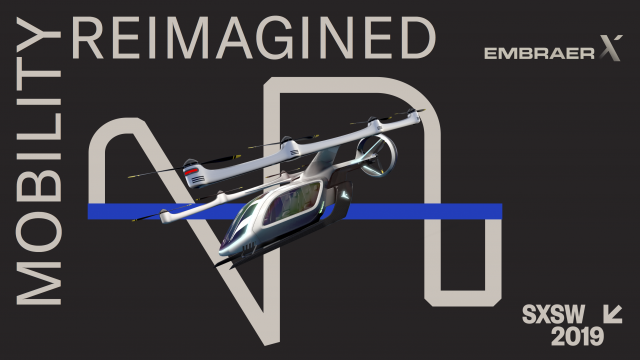 Innovation and a dedication to purposeful disruption is a big challenge. But for over 50 years, we have been stretching the limits of what's possible and turned Embraer, a Brazilian-born company, into one of the most influential aircraft companies in the world. Every 10 seconds, an Embraer aircraft takes flight, meaning you probably flew with us to get here.
At the core of Embraer is a desire to manifest the unimaginable. To be inspired by what's next, we believe in the importance of learning from real people first. That motivation, coupled with a desire to constantly be on the frontlines of revolutionary thinking is why Embraer created EmbraerX, a market accelerator that builds new businesses that transform how people engage with the world.
EmbraerX's enduring purpose is to empower people and transform business in order to co-create a better future for all. As an organization, it is uniquely positioned to continue leading the world of disruptive innovation, autonomy, and urban mobility because the values that drive its people are deeply human, cross-culturally resonant, and completely tech-enabled.
There is no better opportunity to help shape the cultural conversation than at SXSW, which is why we are here to share our worldview. To show our thinking, we designed a series of interactive experiences that center around discovery and future-forward provocations.
Immerse Yourself
Building new futures takes courage, imagination, and collaboration, so we hope you'll join us and visit our Prototype room at Hilton Austin Downtown, room 602. It's a space built for the ideas and discussions of tomorrow. Create with us, build your own eVTOL, and imagine what could be.
Photo and content provided by Embraer
The post EmbraerX and the Future of Urban Mobility appeared first on SXSW.