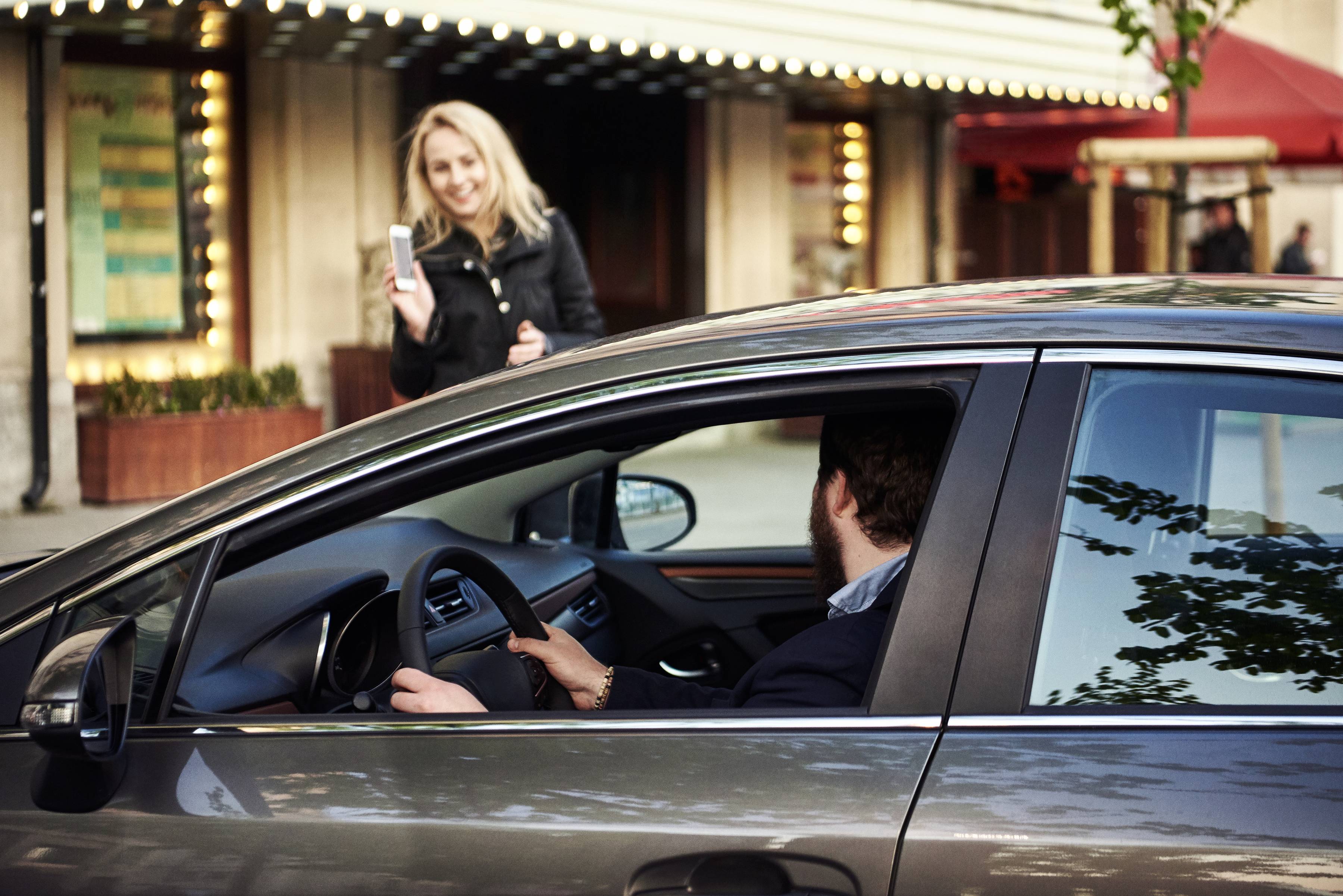 The already vibrant city of Austin kicks it up a notch during SXSW. With hundreds of concerts, game-changing conference sessions, and fun to be had, the last thing you want to worry about is how to get from point A to B. As the Official Rideshare Partner of SXSW, Uber is here to get you where you need to go —whether you want to hop in a car or try out a JUMP electric bike or scooter, you have options.
Getting to and from SXSW
When you're ready to head to the festival, a ride is a few taps away. Simply enter your address and your driver will get you there (or as close as possible if it's located where the road is closed).
There is a $2.50 surcharge for pickups at the festival. This surcharge helps ensure a reliable pick up experience at SXSW.
Pickups at SXSW
When you're ready to close out your day or head to your next destination, simply open the Uber app. The app will give you recommended pickup locations away from road closures and direct you there so you can be on your way quickly.
Where to get help:
Feeling lost or stranded? Don't worry — we can help with three dedicated support hubs. Whether you need a charge, map, or a friendly person to help steer you to your next destination, pop in any day during the festival.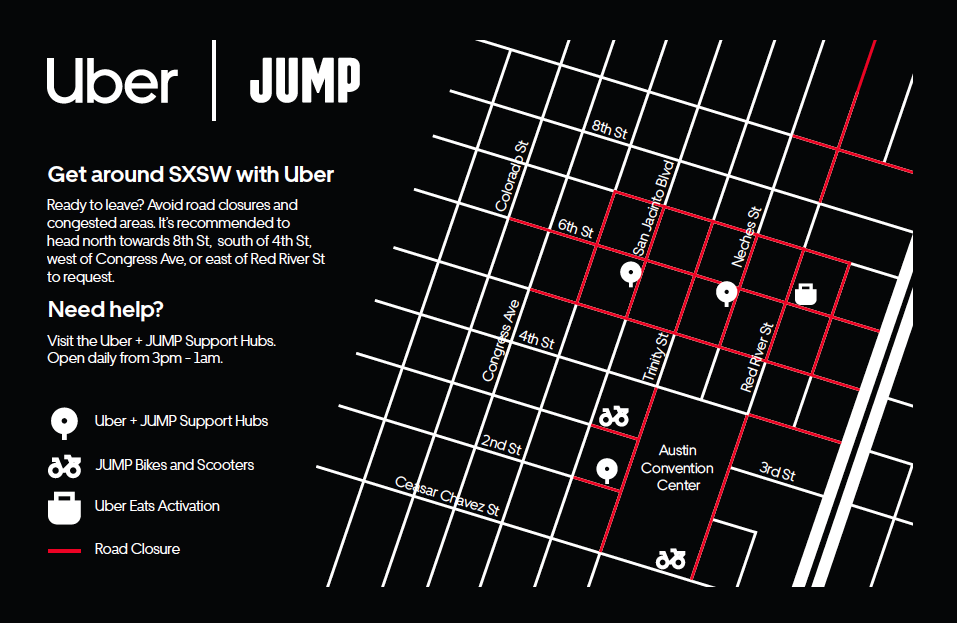 Pro tips for a better experience
●Share your location with your driver Riders can show their exact location to their drivers by turning on Live Location Sharing. Location sharing is only available during the pickup experience.
●Share your trip with loved ones You can now share your location and trip status with friends and family, all right from the app.
●Chat in-app Contact your driver directly through the Uber app for a seamless pickup.
●Use Spotlight Sometimes when you're in a crowded area or it's nighttime, it may be more difficult for your driver to find you. With Spotlight, you can light up your phone with a special color specific to your driver.
●Get in the right car (and other safety tips) Before you get in the car, check that the license plate, driver photo, and driver name all match what's listed in the app.
●Try JUMP Electric bikes and scooters are available in Austin area.
●Don't miss UberEats! They're cooking up something special for SXSW.
Photo and content provided by Uber
The post Don't miss a minute of the action at SXSW —get where you need to be with Uber and JUMP while you're in Austin. appeared first on SXSW.