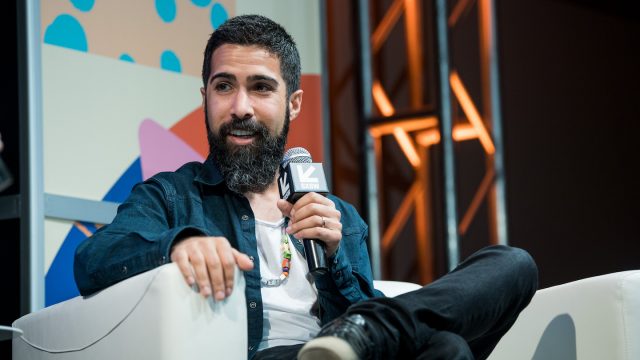 With streaming models disrupting distribution models and establishing new avenues for artists to find their fanbase, the music industry has never been more open for artists to self-release their work. However, the emergence of these digital platforms in recent years has created new expectations from audiences in regards to release schedules and access to the musicians through social media. Among other topics, the Making & Marketing Music Track will hone in on how to effectively create music as well as support releases with branding, marketing, promotion, and release strategies.
Join us for more sessions in the Making & Marketing Music Track during the SXSW Conference from March 12-16. The Making & Marketing Music Track inspires attendees to discover what happens when creativity meets technology, and the endless opportunities for artists and professionals to grow their audiences and create the unexpected.
Making & Marketing Music Session Highlights
Hip Hop Goes Indie: Distribution to Promotion
Speakers: Shane Gill (BroadbandTV Corp), Abby Jasmine (Artist), and Jacob Moore (Pigeons & Planes)
While Hip Hop continues to dominate the charts and is the most consumed genre in the U.S., its artists are thriving independently more than ever before. By tactfully using streaming platforms and digital marketing, artists can promote their music and control their brand image on their own terms. The shift from traditional record deals is not only empowering artists financially and creatively, it's also returning urban culture back to its rightful owners from major labels. Hear industry professionals examine how digital distribution and Hip Hop perfectly align in their subversiveness, making independence an easier decision for small and bigger artists alike. The discussion will detail how this new movement has altered the trajectory of Hip Hop, how we consume it, and who gets heard.
Cha-Ching! Artists and Labels Can Sell More Merch
Speakers: Andrew Jervis (Bandcamp), Rosie Lopez (Tommy Boy), Heather Mccormick (Whiplash Merchandising), and Nancy Tovar (Mexican Summer)
Independent artists and labels are making beautiful, wacky or one of a kind merch items. And fans are buying, supporting their favorite artists and collecting physical items that bring to life the music they love. On Bandcamp, merch sales have grown to represent 50% of overall sales. Worldwide, vinyl sales are in their 7th year of double digit growth and in the US, cassette sales climbed by 35%. We know that merch sales for big-name artists with licensing deals have skyrocketed. But indies have a more complicated story: they design, produce, press-check and ship all their creations, either doing it all themselves or watching over each step. This session will provide tips on what kinds of merch sells well, how to produce, showcase and ship it, and how not to lose money.
Digital Music Marketing: The Right Channels Matter
Speakers: Kathy Baker (YouTube), Fiona Barbary (Red Light Management), Brian Kaplan (EM.co), and Lars Murray (Nodisc)
All levels of artists have access to the same channels of publicity, and they compete with selfies and any corporation with a budget. It's hard to break through the noise. This panel of music industry professionals will discuss use cases around a select number of channels – social, influencer marketing, video, email/messenger apps/sms, and other engagement hacks. Speakers will also discuss tips and tricks on how artists with a budget can attack a digital campaign and choose the appropriate channels.
Breaking Artists Through Video: Your How-To Guide
Speakers: Cornell Brown (Complex Media), Hannah Davis (London Alley Entertainment), Yomi Desalu (BET), and Roy LaManna (Vydia)
For artists looking to break into the Hip-Hop game without the backing of a major label, the right music video could be their ticket to the main stage. Considering video is now the primary driver of revenue for new music releases, knowing how to maximize this medium will make or break your ability to build your brand. Join us as we talk about what it takes to create a video that people want to watch, promote a video that cuts through all the noise, and monetize a video that can make you rich.
Living The Dream: Successful Streaming Strategies
Speakers: Charles Alexander (Outside The Box Music), Justin Davis (Capitol Records), Copeland Isaacson (Artist Manager), and Sarah Zimmerman (Capitol Records)
Everyone wants to get on playlists on Spotify, Apple Music, Pandora, Amazon. This is a interactive, real talk session on how some artists have achieved success on streaming services. Some of the topics covered include how artists or songs caught the ear of playlist curators, what artists did to ensure that their music remained on popular playlists; and how to keep editors and fans engaged while and after the music was on streaming platforms. This panel discusses some effective game plans and strategies with artists popular on digital platforms, streaming marketing & strategy experts and artist managers. Some of these discussions are expected to revolve around film/tv sync, tour marketing, collaborations with other artists, as well as, collaboration and partnerships with different partners.
Browse More Making & Marketing Music Sessions
Enjoy primary access to all Making & Marketing Music Track sessions with a Music Badge as well as official showcases and special events during the SXSW Music Festival. Upgrade to a Platinum Badge for primary access to everything at SXSW.
Crossover Track Recommendations
Learn more by exploring sessions in the other 25 Conference Tracks that relate to Making & Marketing Music:
Join Us at SXSW 2019
Interested in attending SXSW 2019? Register now to save on the walk-up rate and book your hotel using SXSW Housing & Travel for the best rates and locations close to the action.
Sign up for SXSW Event Updates and read SXSW News for announcements, deadline reminders, programming features, and beyond throughout the 2019 season.
Follow us in all the usual social spots for daily updates – Twitter, Facebook, and Instagram.
2018 SXSW Featured Speaker: Savan Kotecha – Photo by Danny Matson
The post DIY Making and Marketing Music Like a Pro appeared first on SXSW.