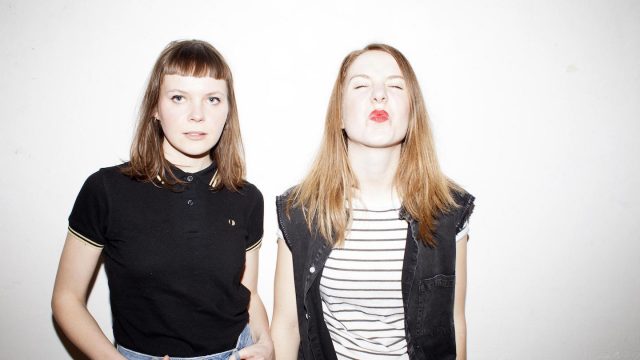 SXSWfm's programming is made up entirely of former and future official SXSW Showcasing Artists, representing a wide variety of genres, as well as countries from around the world. New album releases are added to our library weekly. We take pride in the artists selected each year to play the SXSW Music Festival, and want to continue to share their work with you.
Shelby Magness has returned with her specialty SXSWfm show Code Red, a weekly selection of her current musical obsessions. Last week's show included music by SXSW 2017 Showcasing Artists Lewis Watson and Kevin Krauter, as well as singer-songwriter Norah Jones, who first performed at the music festival in 2002.
In case you missed it, SXSW announced 200+ artists a couple of weeks ago. If you want to get a preview of a handful of the acts who will grace our stages in March, you can listen to our first SXSW 2018 Artist Announcement show of the season now, featuring music from Nashville rock group Sun Seeker, Berlin duo Gurr, and London Jazz act Moses Boyd Solo X. If you want to make sure you never miss an artist announcement, you can sign up for our SXSW Music Community Newsletter.
Stay up-to-date on who's playing the SXSW 2018 Music Festival by tuning in to SXSWfm, the official online radio channel of SXSW. Stream SXSWfm 24/7 via our online player, listen back to weekly and archived specialty shows on Mixcloud, or download the SXSWfm mobile app, available for streaming on iOS and Android devices.
Why settle for listening to all these great bands on headphones when you can catch live performances from these artists and more standouts by joining us at SXSW 2018? Learn more about attending SXSW 2018 here.
2018 SXSW Showcasing Artist, Gurr – Photo by Marco Leitermann
The post Discover SXSW 2018 Artists on SXSWfm appeared first on SXSW.