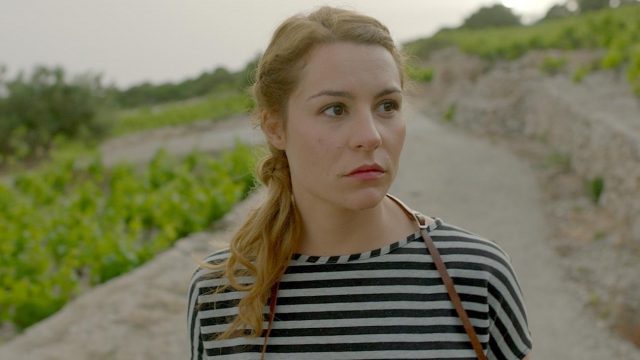 The 2019 SXSW Film Festival is almost upon us and we can't wait to have you here! Before you make your way down to Austin, TX, get to know films from our lineup a little bit better with our Filmmaker In Focus series. Dive into our Q&A with director Barbara Vekaric, as she tells us about her film Aleksi, which will have its North American premiere in the Global screening section.
In your own words, what does this film mean to you?
Barbara Vekaric: The story of Aleksi reflects my personal dilemma between staying in Croatia or moving abroad. For years, this question would taunt me. Croatia is such a beautiful country, my family, and friends are there. On the other hand, it's not the most fertile ground for film. One of my film directing professors was frequently reminding us how delusional we are. "You want to be a film director in Croatia?" he'd say. "That's like going to the Gobi Desert to research glaciers." Ultimately, my life dragged me in the direction of New York City. But Aleksi's circumstances aren't as simple.
What motivated you to tell this story?
BV: I wanted to create a story revolving around a character we don't often see in cinema — an artistic, rebellious, smart, sensitive, and thoughtful young woman who is also unapologetically crude and sexual. The goal was to represent the kinds of women that I recognize in my day to day life. She is your crazy friend, rebellious daughter and ex-girlfriend who broke your heart. There is a piece of her in all of us, real girls who want to have intense experiences and ask a little more of life.
What do you want the audience to take away?
BV: I want to put a character like Aleksi out into the world in the hope that it could maybe add to the shifting cultural landscape — and contribute to women who are not perfectly pure heroines to be accepted and celebrated. Aleksi is able to remind us that it's okay to be flawed. I hope that the audience is able to just have fun watching the film — it's a dramedy, after all! And just learn to accept girls who "act like guys".
What were you doing when you found out you were coming to SXSW?
BV: I was just baking banana bread when my friend, who was using my phone to Instagram stalk some guy, started screaming with joy when she noticed the message from the film's sales agent. I was really, really happy, especially because I just moved to New York and I knew the trip to Austin would be doable. And being involved with the festival is such a positive encouragement as I venture out into a career in the States. And this kind validation comes after working on this film for a ridiculous number of years, actually and enduring all sorts of obstacles — like when one of our actresses had an accident where she fell off a building, or when another actor went to jail, or when a famous band who was supposed to do the music suddenly broke up, or when the Croatian government was going through turmoil and our cash flow was blocked through the Croatian funding centre… And — while I had such a wonderful and supportive crew working diligently with me — it was very difficult to keep going at times. So it's extremely gratifying to embark on this new journey with the audience and see them react so wonderfully to the film. I am happy to see people are interested in the film – first when it was chosen to be the opening film of Croatia's biggest national festival in Pula, and now to be accepted at South by Southwest for the North American premiere. Luck is a big element in every success story, and I feel it is finally on my side.
What made you choose SXSW to showcase your film to the world?
BV: Every year I keep hearing about movies that come out of SXSW and about people having such a blast in Austin: partying, listening to cool bands, savoring barbecue beef, kissing tech nerds. I'm vegetarian so I'll pass on the beef, but I like parties and cool bands. And most of my favorite people are nerds. But really, it's an honor to be invited to premiere Aleksi at one of the world's most renowned festivals. All of us who made the film are extremely grateful to be a part of SXSW!
Add Aleksi to your SXSW Schedule. Stay tuned in the coming weeks as we share more interviews with our SXSW 2019 filmmakers!
Join Us For SXSW 2019
Register and book your hotel now to save! The Film Badge gets you primary access to all SXSW Film events including Film Keynotes and Featured Sessions, world premieres, round tables, workshops, parties, and more. Over the course of nine days, the SXSW Film Festival hosts over 450 screenings! Film registrants also have primary access to Convergence events, including the Comedy Festival and nine unique Conference tracks, as well as secondary access to most Interactive and Music events.
Follow us on Facebook, Twitter, Instagram, and SXSW News for the latest SXSW coverage.
See you in March!
Aleski – Photo Courtesy of Film
The post Director Barbara Vekaric Discusses Her Film Aleksi – SXSW Filmmaker In Focus appeared first on SXSW.