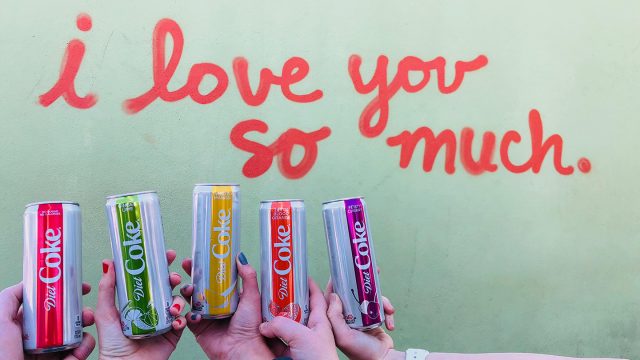 Diet Coke FTW!
Head over to the House of Because, where you can do you. Because why not? Here's your chance to try each of our four fizzing delicious new flavors, while also enjoying the same great taste of the one and only Diet Coke.
First, crack open a can of Zesty Blood Orange and pose for your perfect selfie as your senses come alive. If your flavor is feelin' groovy, get on Ginger Lime's level and dance like no one's watching thanks to concerts featuring hot, new emerging artists provided by our friends at Treble.FM with Simen Sez kicking it off each night. Every hour is happy hour when you're sippin' on the new oh-so-Feisty Cherry. Finally, we'll turn up the heat and get wild with new Twisted Mango flavor and tastings of Yellowbird Hot Sauces with their Austin based founders.
Don't miss out and suffer the ultimate FOMO. Swing on by and bring your friends Thursday-Saturday, 11am-7pm. SXSW badge holders only Wednesday.
Wednesday, March 14th: Oshun, Hoodlem, Che Lingo
Thursday, March 15th: Cliché, Melo Makes Music, Riz La Vie
Friday, March 16th: Freakquencee, NanaBcool
Saturday, March 17th: EZI, Alice Phoebe Lou
Tag Diet Coke: #dietcokesxsw, #dietcokexyellowbird, #dietcokextreblefm #becauseican
The post Diet Coke FTW at SXSW appeared first on SXSW.