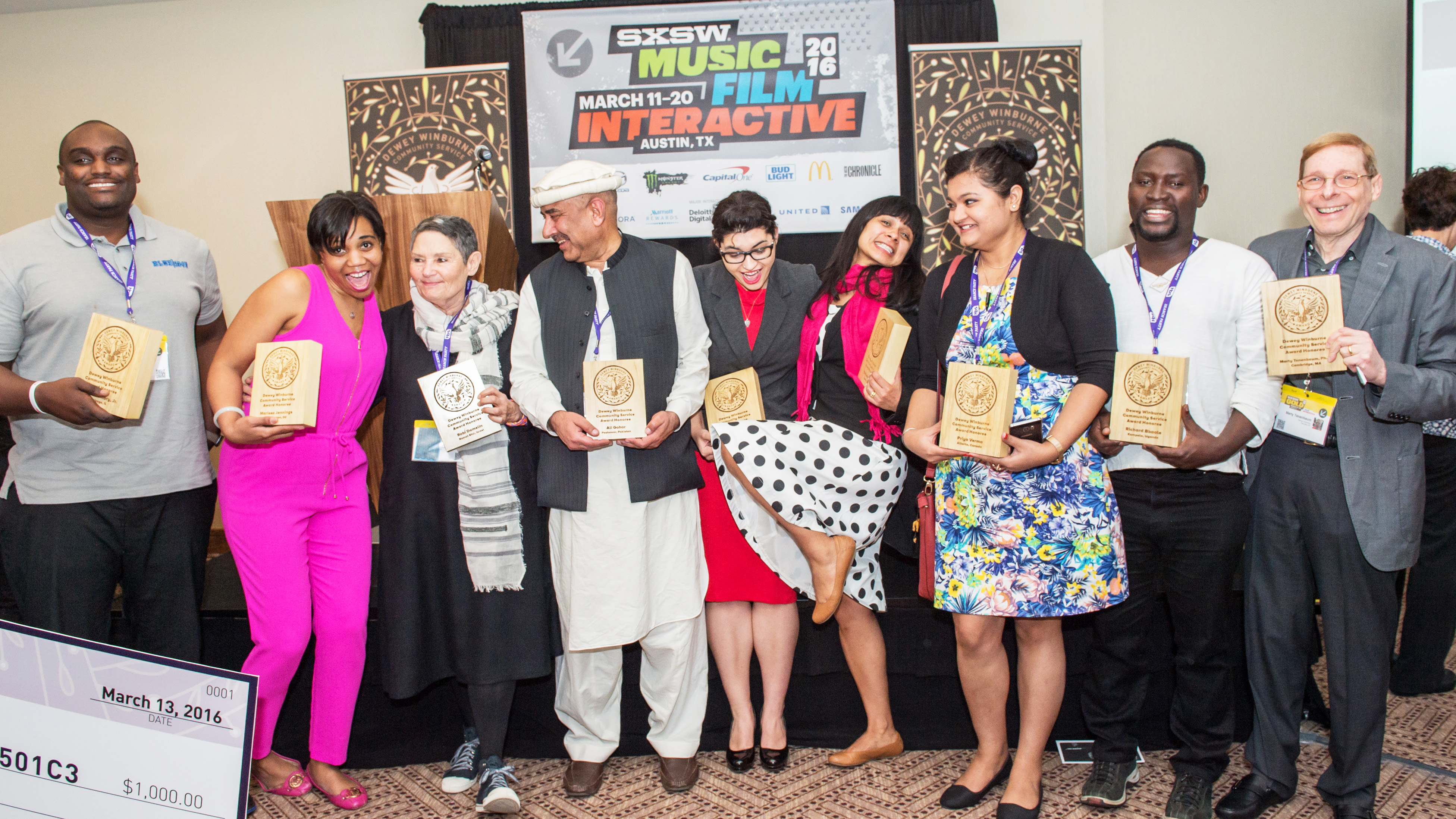 Deadlines for the Dewey Winburne Community Service Awards and the SXSW Community Grant have been extended through Sunday, July 24 at 11:59pm CT. SXSW recognizes the power of community and feels that promoting good is one of many ways of helping foster creative innovation. Learn more about nominating a community member or applying for a community grant below.
SXSW Community Grant
The SXSW Community Grant recognizes good work being done within local communities and helps to further that work by funding a project or program. Does your nonprofit 501(c)(3) fit in one of the above grant categories? If so, you can apply for a SXSW Community Grant now through July 24, 2016.
Take this opportunity to win a grant of $10,000 to fund your program as well as two passes to the SXSW event in March. Further your contacts and learning in the SXSW festival industry most suited to your work and spread the news about your hands-on method of making your community a better place to live.
Read our spotlights on 2016 Community Grant recipients Swan Songs, Greater Edwards Aquifer Alliance, Reel Grrls, and Skillpoint Alliance.
Dewey Winburne Community Service Awards
Know someone doing amazing work to help others in their community? Nominate them for a Dewey Winburne Community Service Award by July 24, 2016. Chosen honorees will receive a $1,000 grant for their favorite 501(c)(3) or equivalent charitable organization and will get a chance to share their story at SXSW in 2017. (The Dewey Awards honors individuals, for grants for organizations see the SXSW Community Fund Grants.
Read out stories from 2016 Dewey Awards winners Robi Damelin, Richard Bbaale, and Maria Rose Belding.
Dewey Winburne Community Service Awards 2016 winners. Photo by Rob Santos.
---
Related News:
The post Dewey Awards and Community Grant Deadlines Extended Through Sunday, July 24 appeared first on SXSW.