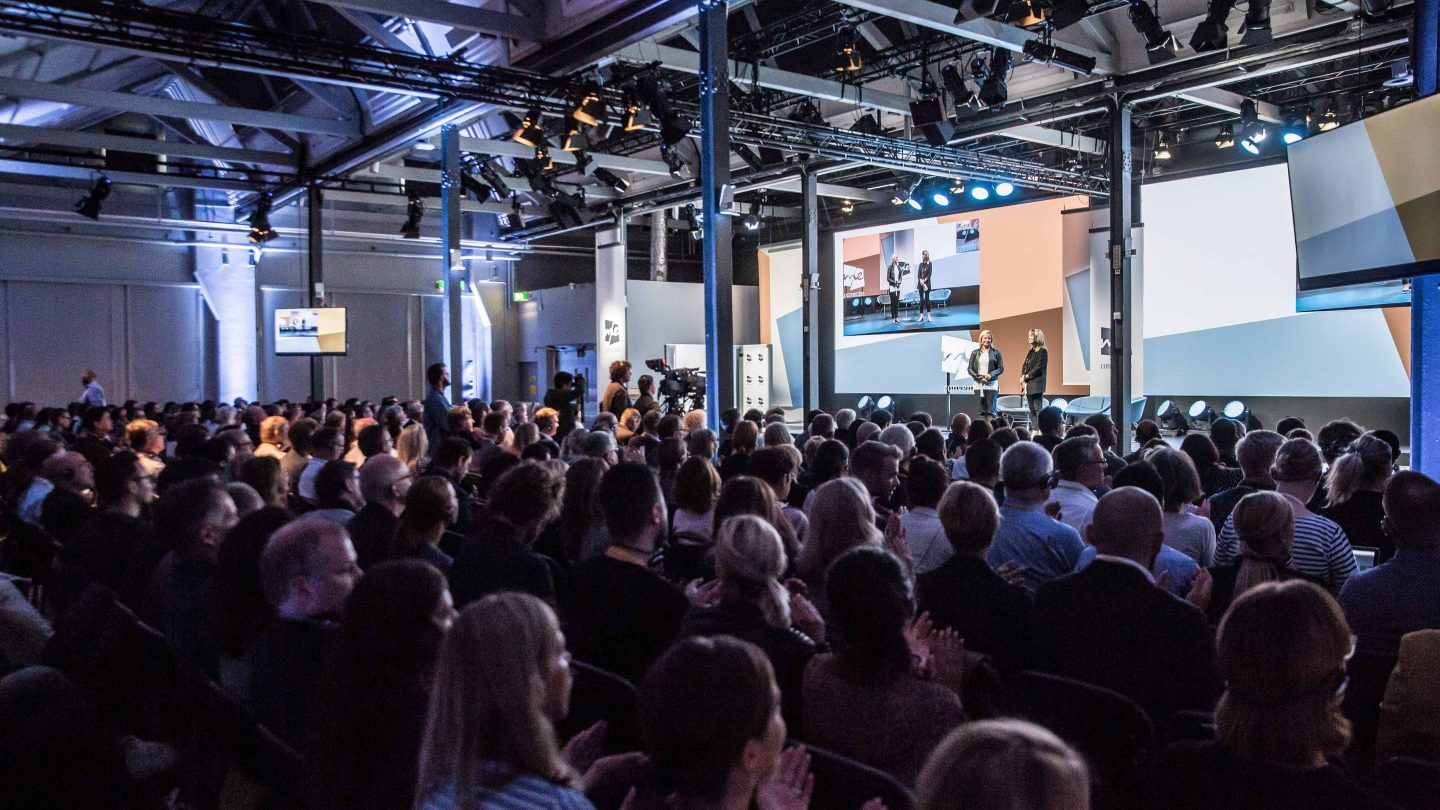 The 2018 me Convention is underway in Stockholm, Sweden! After an amazing kickoff last night, we're excited to dive right into the a full day of conference programming including a Keynote from ABBA star Björn Ulvaeus along with a 100+ conference speakers representing pioneers across all industries offering insight into some of tomorrow's most innovative technologies.
Follow along with us this week for exclusive coverage through official @meconvention and @sxsw social media channels. Go behind-the-scenes of special events from the Startup Cities Track to premiere art installations and then head straight to the front row of performances and conference talks.
Day 2 Snapshot: September 5
During a special Keynote from Swedish music legend Björn Ulvaeus moderated by Frank Briegmann, President & CEO Central Europe Universal Music and Deutsche Grammophon, take a dive into the international music industry – what's driving artists and record labels in the music business right now and the role played in the sector by global digitalization. Ulvaeus and Briegmann will also discuss the significance of technology in being at the forefront of the competitive field and the characteristics and skills necessary to make it to the top, alongside an exploration of the greater me Convention themes.
On Wednesday, September 5, the historic 18th century Södra Teatern will be transformed into an outstanding event venue. This uniquely-curated evening features parallel performances on four stages from a diverse selection of artists — from indie pop through hip-hop to house.
By day, Annie Clark aka St. Vincent will deliver a conference talk as part of our focus on New Creativity. Find out how music's most unstoppable innovator finds fresh inspiration. By night, in the theatre's Kägelbanan Club, experience a special DJ set from Annie Clark. The Grammy Award-winning musician's latest album, Masseduction, was released in late 2017 and was The Guardian's Album of the Year, while Jon Pareles of The New York Times named it his #1 album of 2017.
During the smart Startup Slam, gain insider takes on the globe's leading tech hubs. As part of the smart urban pioneers support program, seven international startups will present their ideas to the jury of Scott Wilcox (Chief Innovation Officer at SXSW) and Nat Parker (CEO Moovel North America).
The Swedish Premiere of the AI documentary More Human Than Human will have directors Tommy Pallotta and Femke Wolting present to examine the question of the extent to which AI could replace human beings and, in this instance, take over the work of a filmmaker. The film celebrated its world premiere at SXSW in Austin in March 2018. The trailer gives a first impression.
And just like that, that final day of me Convention is tomorrow. Stay tuned for Day 3 highlights and continued social media coverage from Stockholm!
Photo by Markus Nass
The post Day 2 at me Convention in Stockholm: The Winner Takes It All appeared first on SXSW.