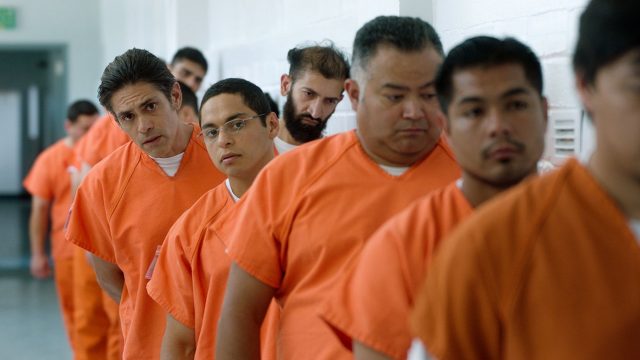 The 2019 SXSW Film Festival is almost upon us and we can't wait to have you here! Before you make your way down to Austin, TX, get to know films from our lineup a little bit better with our Filmmaker In Focus series. Dive into our Q&A with directors Cristina Ibarra and Alex Rivera, as they tells us about their film The Infiltrators, which will screen in the Festival Favorites section.
In your own words, what does this film mean to you?
Cristina Ibarra and Alex Rivera: We are filmmakers from immigrant families. With this film, our artistic goals and our political goals mirror each other. We want to offer audiences a beautiful and radical film that transgresses artistic boundaries like our subjects and our families cross national borders.
What motivated you to tell this story?
CI/AR: The Infiltrators is about a group of young people who use their creativity and audacity to elevate life-and-death issues in the national consciousness. We wanted to tell a story that turned the immigration narrative upside-down. We are tired of seeing immigrants as 'criminals' – but also tired of seeing them as 'victims.' We come from immigrant families and so we know immigrants are wicked smart, funny, savvy, creative, fighters. We wanted to see that on film.
What do you want the audience to take away?
CI/AR: We want audiences to feel as if they just watched the "Ocean's 11 of immigration," or maybe "Mr. Robot" meets "El Norte." Something like that.
What made you choose SXSW to showcase your film to the world?
CI/AR: Both of us feel that SXSW is a strong festival. For a filmmaker from the Texas-Mexico border, like co-director Cristina Ibarra, this festival is a chance to bring the film home.
Add The Infiltrators to your SXSW Schedule. Stay tuned in the coming weeks as we share more interviews with our SXSW 2019 filmmakers!
Join Us For SXSW 2019
Register and book your hotel now to save! The Film Badge gets you primary access to all SXSW Film events including Film Keynotes and Featured Sessions, world premieres, round tables, workshops, parties, and more. Over the course of nine days, the SXSW Film Festival hosts over 450 screenings! Film registrants also have primary access to Convergence events, including the Comedy Festival and nine unique Conference tracks, as well as secondary access to most Interactive and Music events.
The Infiltrators – Photo by Lisa Rinzler
The post Cristina Ibarra and Alex Rivera Discuss Their Immigration Documentary The Infiltrators – SXSW Filmmaker In Focus appeared first on SXSW.