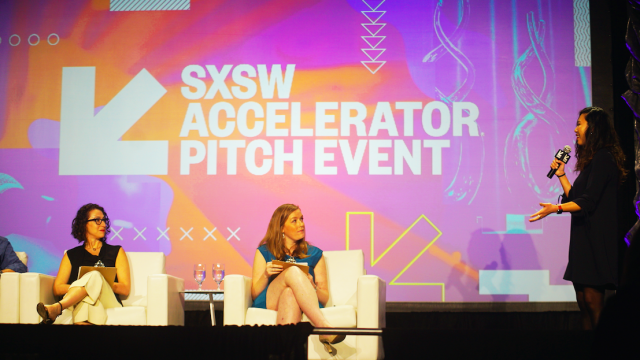 Content contributed by Tamara Bell
CNote was chosen as the 2017 Best Startup Pitch Company after besting ten of the best companies during the first SXSW Super Accelerator Pitch Competition on Monday, March 13.

New this year, winners of the ten categories from this weekend's ninth annual SXSW Accelerator Pitch Event pitched for a second time to a new set of judges that included Bruce Haymes, Managing Director at Nielsen Ventures; Sara Thomas Deshpande, Partner at Maven Ventures; Stacy Feld, Vice President of Consumer Venture Investments and External Innovation at Johnson & Johnson Innovation; and Werner Vogels, Chief Technology Officer Amazon.
Among this group of pioneering innovators, CNote emerged the winner. Representing the Payment and FinTech category, the Oakland, CA.-based startup earns you a 40x better return on your savings with 100% social impact.
Winners from the other categories participating in the competition were: Deep 6 Analytics, SPLT, Lily, Laugh.ly, Sound Scouts, Brizi, UnifyID, Lampix, and Thimble.io. View the list of all winners and a wrap up of this weekend's event here.
Congratulations to CNote as well as all the winners, participants, and judges from this year's SXSW Accelerator Pitch Event!
For more information about Accelerator, go to our website at sxsw.com/awards/sxsw-accelerator.
SXSW Super Accelerator Pitch Competition – Photo by Hannah Edleman
The post CNote Wins First SXSW Super Accelerator Pitch Competition appeared first on SXSW.