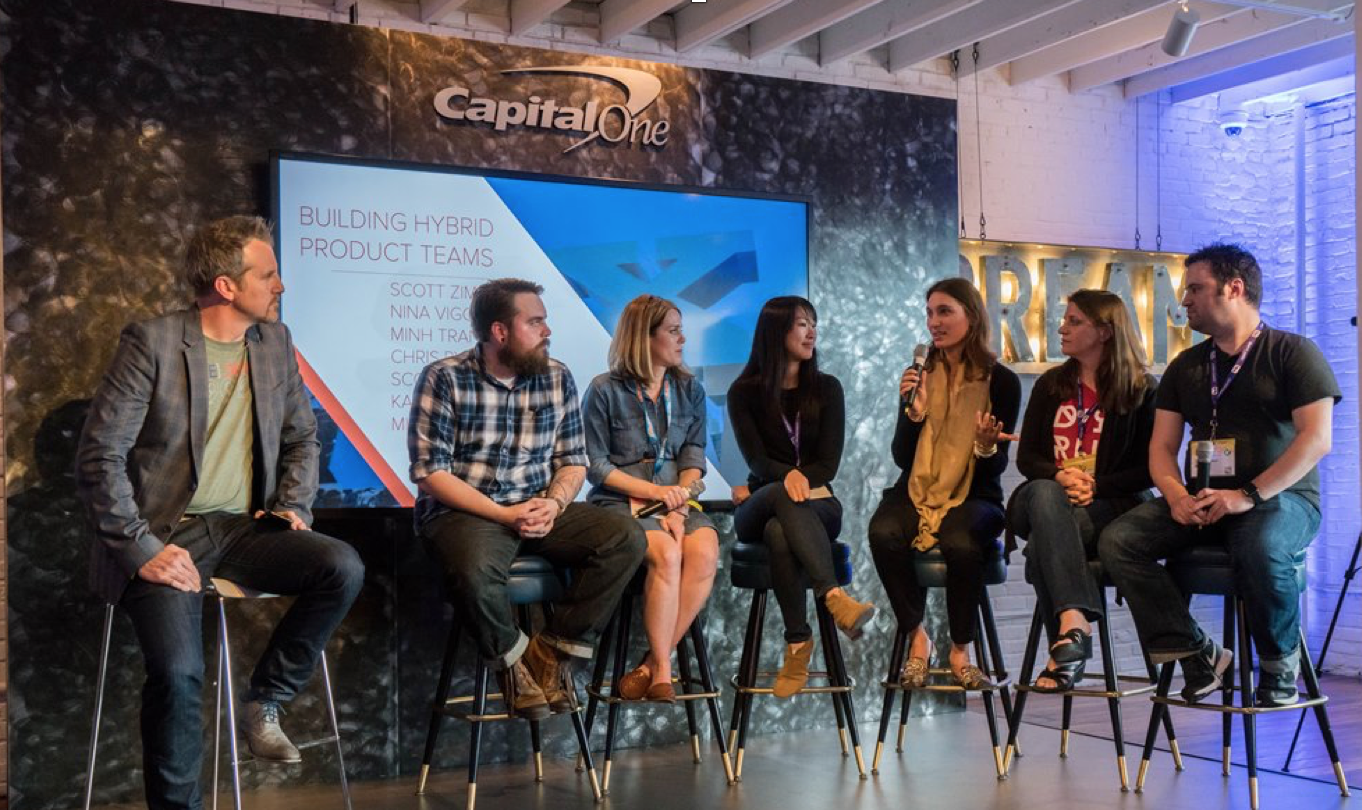 Sponsored Content Provided by Capital One
2016 was Capital One's second year as a Super Sponsor of SXSW. From the 22 daytime sessions, to demos and meet ups, to evening entertainment, they left their mark on Austin. The Capital One team at SXSW enjoyed meeting and talking with everyone who stopped by the Capital One House to find out a little more about how they are reimagining the way people and businesses interact with their money.
Capital One shared two big product announcements last year at SXSW: first, the Capital One DevExchange, which opened up their API platform and invited developers to start using Capital One's APIs. Then, together with Amazon, they introduced the Capital One Skill for Alexa, which made them the first financial institution to allow customers to make payments and get financial information simply by using their voice.
And of course, there was the music. Capital One hosted a four-day run of music at Antone's that Austin360 said 'further blurred the lines between SXSW interactive and music tracks.' The nightly entertainment included music from 12 bands, highlighted by national acts such as Common and Third Eye Blind as well as top Austin-based artists.
With SXSW 2017 less than a month away, Capital One is excited to be hosting 25 sessions at the Capital One House @Antone's, including many on the official SXSW program, plus several interactive physical experiences, more "firsts" and announcements for consumers, businesses, and developers alike.
Want a preview of what to expect? Here are some of the panels they are excited about:
Capital One stays true to Austin as the Live Music Capital of the World…so you know there will be music. Mum's still the word on their evening entertainment line-up, so be sure to follow them on Twitter and Facebook for more–or check out the SXSW mobile app.
Photo courtesy of Capital One
---
Related News:
The post Capital One @ SXSW Looking Back and Forward appeared first on SXSW.