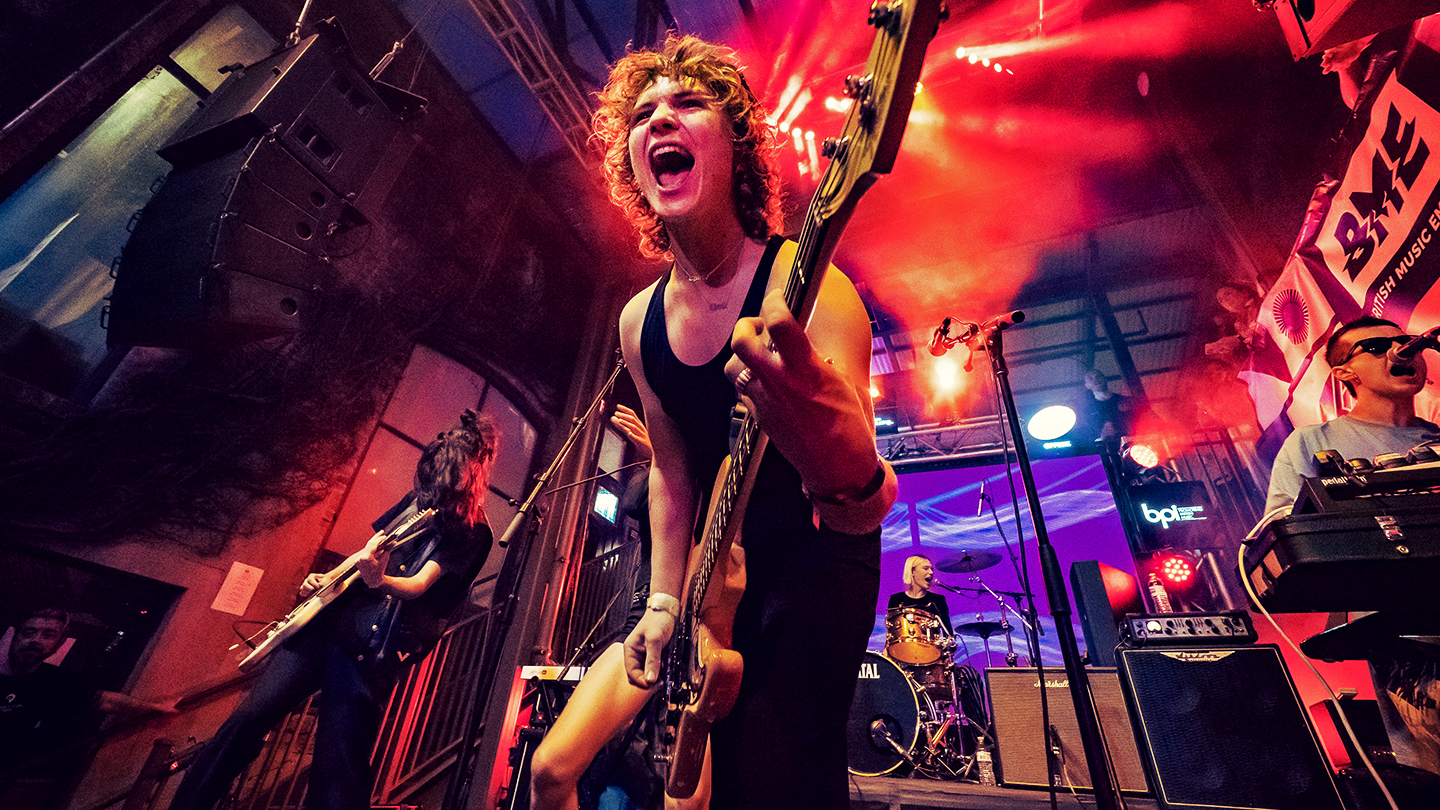 From across the pond to Austin, the British Music Embassy returns for the 2023 SXSW Music Festival with a must-see lineup of the best new sounds from UK artists.
The British Music Embassy is the official UK residency at SXSW and it is set to feature 12 showcases at The Courtyard from March 13-18. Don't miss out on BBC, Consequence, and Licks Magazine tipped artists such as Brooke Combe, ALASKALASKA, and Lime Garden; Liverpool's eclectic CRAWLERS; the bold genre-defiant musicality that is Obongjayar; and many more.
"Every year, SXSW attendees look to the British Music Embassy to discover what's next for British music. Last year, we witnessed bands like Wet Leg, Yard Act, and Self Esteem. This year, we're already looking forward to a wealth of exciting new UK talent, such as Bellah, Panic Shack, Pigsx7, Dead Pony, and The Goa Express." - James Minor, VP, SXSW Music Fest
In addition to its live music performances, the British Music Embassy will also provide networking opportunities for those looking to build business connections worldwide, with a week-long program of panels and roundtables featuring top UK executives and industry experts.
Explore the British Music Embassy's 2023 Lineup and be sure to add events to your Favorites list on the SXSW Schedule!
See You There
Join us for the ultimate live music experience and beyond at SXSW 2023 from March 13-18 in Austin, TX. Register to attend to secure your spot!
Walt Disco – SXSW 2022 – Photo by Caleb Pickens
The post British Music Embassy Lineup at SXSW 2023: The Orielles, CRAWLERS, Bellah & More appeared first on SXSW.