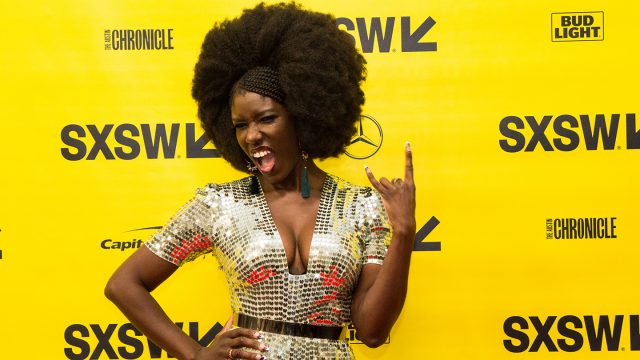 2018 SXSW Featured Speaker, Bozoma Saint John, the marketing guru behind major brands like PepsiCo, Beats, Apple, Uber, and who is now the CMO of Endeavor, is embodying Black Girl Magic and Black Excellence in the form of a new docu-series on Starz – Bozomo: Being Badass. Saint John will host and produce the show which will give viewers a window into her personal and professional life as she explores themes that range from her love of fashion to her experiences as a single mother and widow.
According to Saint John, the purpose of the series is "to show up wholly as ourselves." During her SXSW session she shared tips and strategies for evolving brands – which often times boiled down to recurring themes of diversity and compelling storytelling:
"For me, it's really important that we are using this very moment in time to understand what our humanity is. Let's pay attention to our humanity. It will help in all the instances that we're talking about, whether it is about increasing our diversity numbers in all of these industries or empowering women in a way that we need to continue moving forward. It's shameful that we're still talking about this today, so for me, it's about humanity.
Watch the video from her 2018 session, Break & Re-Make Your Brand with Uber here:
If you enjoyed Bozoma Saint John's 2018 session, be sure to check out more Brands & Marketing Track sessions at SXSW 2019 from March 9-14 like Girl Culture, Latinx Digital Lives: Culture, Content & Community, and Whose Story Is It To Tell?.
Browse 2019 Brands & Marketing Sessions
Attend SXSW 2019
Get your SXSW Badge and reserve your hotel today to attend SXSW 2019 and experience these Conference sessions along with 10 days of screenings, showcases, exhibitions, networking, and more this March 9-18 in Austin, TX.
Follow us on Facebook, Twitter, Instagram, and SXSW News to stay current with all things SXSW.
Featured Images by Kaylin Balderrama
The post Bozoma Saint John: Your New Badass Icon [Video] appeared first on SXSW.