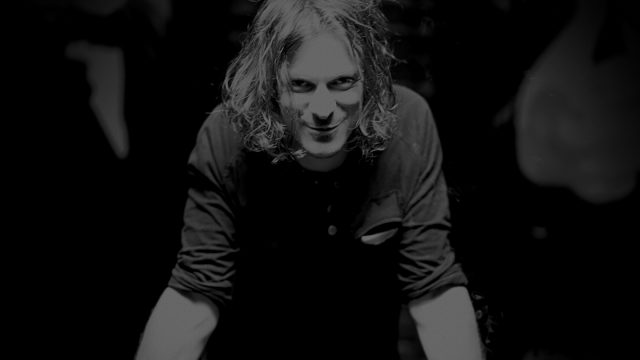 BOOHER is the new project from Michael Booher, former singer and main songwriter for Austin's beloved Zykos. With the new band, Michael is building on his previous songwriting strengths, crafting diverse rock n' roll songs, focused on vivid lyrics and contagious melodies.
Old Flame Records discovered BOOHER during SXSW 2016 and fell in love with the band's energetic rock sound. During the summer BOOHER announced they had signed a record contact with Old Flame and would be releasing their debut LP, Funny Tears, in 2017. We're excited to announce that the official release date is January 27, 2017.
According to Rob Mason of Old Flame Records, "I've been a fan of Michael's since long before his Booher days. Upon hearing the new tunes from this project, I knew that I wanted to work with them. Upon catching some of one of their shows at SXSW, I knew that I had to ensure that I sealed the deal. This new collection of songs is of the utmost quality and I am excited to be a part of the team that delivers them to the world!"
Funny Tears was produced by Mike McCarthy (Spoon, Heartless Bastards) and mastered by Alex Lyon at The Bubble. The album features a hit squad of some of Austin's (and beyond) finest musicians including Cully Symington (Cursive, Afghan Whigs) on drums, Will Sheff (Okkervil River) on vocals, Michael Kingcaid (What Made Milwaukee Famous) on vocals, Matt Roth on bass, Doug Walseth on guitar & pedal steel, Ben Lance (Broken Gold, A. Sinclair) on guitar, Mike St Clair (White Denim, Polyphonic Spree) on horns, synth and strings, Ben Houtman (The Gloria Record) on keyboards, marimba and organ, Adoniram Lipton (Slowtrain) on keyboards, organ and piano, Brendan Bond (A. Sinclair, Matthew Logan Vasquez) on vocals, and Aaron Sinclair (A. Sinclair) on vocals.
Michael Booher is certainly ecstatic, saying, "There's obviously quite a unique climate in the music world in general these days, and it can be such a challenge to find that ideal fit for both bands and labels, so I just feel so fortunate to get to team up with Old Flame, and to know that we found that ideal fit, and such a like-minded crew. I've been an admirer of owner Rob Mason for a long time, from his past work at incredibly special WOXY Radio, and then more recently, watching the Old Flame catalog grow, and release such great record after record. I'm thrilled we get to be a part of this, and can't wait to work my tail off, and do right by everyone involved!"
BOOHER will be returning to perform at the 2017 SXSW Music Festival, March 13-19, in Austin, Texas. Register to attend SXSW 2017 today!
Photo by Robyn Foxworth
---
Related News:
The post BOOHER Announces Debut Record Following Signing at SXSW appeared first on SXSW.