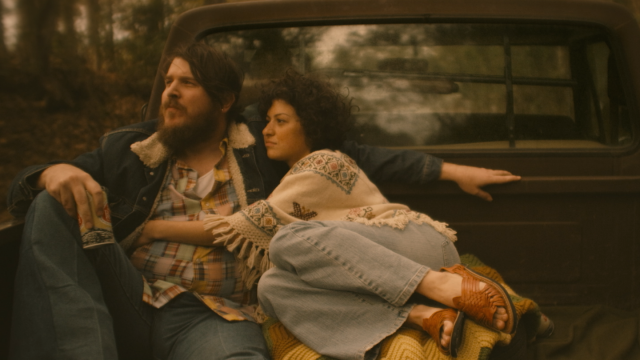 Join us for a celebration of the life and music of the legendary Blaze Foley. This tribute performance will be on Friday, March 16 at 9pm, following the 6pm screening of the Ethan Hawke co-written and directed film BLAZE at The Paramount Theatre. It will feature musical performances by The Texas Gentlemen alongside Ben Dickey, Gurf Morlix, Alynda Segarra (Hurray for the Riff Raff), Nikki Lane, and JT Van Zandt.
BLAZE is inspired by the life of Blaze Foley, the unsung songwriting legend of the Texas outlaw music movement that spawned the likes of Merle Haggard and Willie Nelson. The film weaves together three different periods of time, braiding re-imagined versions of Blaze's past, present, and future. The different strands explore his love affair with Sybil Rosen; his last, dark night on earth; and the impact his songs and death had on his fans, friends, and foes. The braided storyline concludes with a bittersweet ending that acknowledges Blaze's profound highs and lows, as well as the impressions he made on the people who shared his journey. Ben Dickey plays Blaze Foley in the film; a performance which won him the Special Jury Award for Achievement in Acting at the 2018 Sundance Film Festival.
SXSW Platinum and Music and Film badgeholders receive primary access to the screening and performance. All badge types and Film and Music wristbands can attend the performance and we will open the doors at 8:30pm. This showcase will be an all-ages event.
BLAZE – Film Still courtesy of Steve Cosens
The post Blaze Foley Tribute Show Announced appeared first on SXSW.