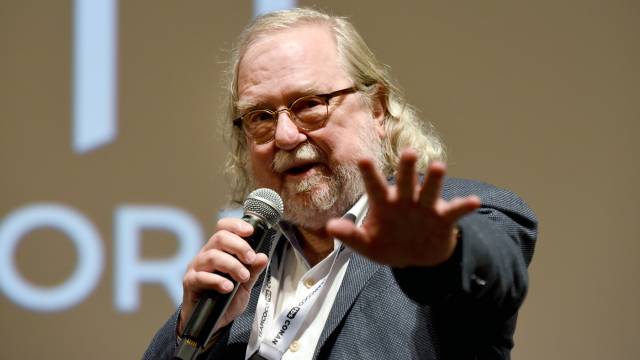 Take a deep dive into our interview with filmmaker Bill Haney as he tells us about his documentary Jim Allison: Breakthrough (world premiered as Breakthrough). You can watch this film in select theaters now!
In your own words, what does this film mean to you?
Bill Haney: Set in the world of cutting edge science, Jim Allison: Breakthrough showcases the magic of an open heart, an active mind, a courageous spirit and a sense of the blues in imagining, then delivering a better world for millions of people.
What motivated you to tell this story?
BH: Three interwoven threads pulled me to tell the story of Jim Allison: Breakthrough. An unexpected hero with deep humanity, the desire to explore a hidden world that touches us all, but still lies outside our experience and the wish to showcase the powerful, imaginative life of gifted scientists to a society that more commonly associates creativity with the arts.
What do you want the audience to take away?
BH: A deep and abiding sense of Hope.
How did you find your subject?
BH: The extraordinary scientific revolution in treating cancer was well known to me, as I run a biotech company developing lead edge, new drugs for cancer patients. But then I knew little of the amazing tale of the team of pioneers who created the field of immuno-oncology – until Tyler Jacks, an extraordinary scientist himself, shared with me the tale of the harmonica playing, warm-hearted genius, Jim Allison.
What were you doing when you found out you were coming to SXSW?
BH: In Stockholm, for the awarding of the Nobel Prizes.
What made you choose SXSW to showcase your film to the world?
BH: Jim Allison: Breakthrough's story is universal, but its roots are Texan – and SXSW Director of Film Janet Pierson's utterly gracious and thoughtful letter of acceptance.
Do you have a past experience at SXSW that impacted your decision to come back?
BH: Yes. One of my previous films, The Price of Sugar, opened at SXSW and I had a wonderful experience with the festival's audiences – and the film won the Audience Award!
Join Us for SXSW 2020
We are open for business! Registration and housing are now available for the 2020 SXSW season. Get inspired by previous Keynotes, Featured Sessions, Red Carpets, and Q&A's on our YouTube Channel.
Follow us on Facebook, Twitter, Instagram, and SXSW News to stay current with all things SXSW.
See you in March!
Jim Allison: Breakthrough – Photo by Dave Pedley
The post Take a Look at Documentary Spotlight World Premiere Jim Allison: Breakthrough – SXSW Filmmaker In Focus appeared first on SXSW.