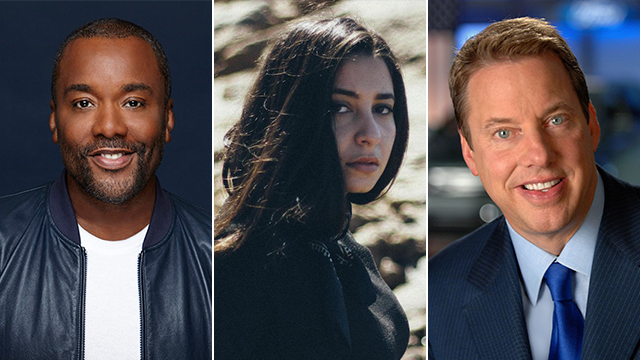 This week we have rolled out some exciting programming announcements for the 2017 SXSW Conference and Festivals earlier than ever before. Explore our programming recap below, and get ready to experience all SXSW has to offer this March. The countdown begins – register by this Friday, September 9 at 11:59pm PT for the biggest savings of the season and book your hotel through SXSW Housing & Travel for the best available rates.
SXSW 2017 Announced Programming
The SXSW Conference has revealed three Keynotes – Academy Award-nominated director Lee Daniels, Professor of Chemistry and of Molecular and Cell Biology at the University of California, Berkeley, Jennifer Doudna, and Emmy Award-winning director and creator of Transparent, Jill Soloway. Keynote presentations spotlight some of the industry's most inspired thinkers and diverse visionaries. The SXSW Conference will include 13 total Keynote speakers announced throughout the season. Explore 2017 Keynotes »
Featured Sessions present a snapshot of the most transformative ideas shaping our future, and we are pleased to announce the first session, Product Mavericks: Top Tips From Women Who Build on the Development & Code Track. Hear from the women who are defying the numbers, building the products we're all using each and every day, and are both figuratively and physically shaping our future. Speakers include Fidji Simo (Facebook), Tali Rapaport (Lyft), Stephanie Hannon (Hillary for America), and Merci Grace (Slack). Learn more about 2017 Featured Sessions »
And we're not done yet! Two rounds of Featured Speakers have also been announced, representing a blend of Interactive, Film, and Music affiliated Conference Tracks. Kate Crawford, Bill Ford, Kimbal Musk, Vivek Ranadivé, Earvin "Magic" Johnson, Adam Savage, Nadya Tolokonnikova, Ingrid Vanderveldt, and many more. Explore 2017 Featured Speakers »
Next up, SXSW Music Festival released a sneak peek of 50+ Showcasing Artists including Hoops, Agnes Obel, Rocky Banks, Polarheart, Jain, S U R V I V E, Wafia, Jesse Colin Young, and more. Sample the sounds of this early artist announcement with our Spotify playlist. September 9 also marks the early Artist Application deadline – check out our Top 15 Reasons to Showcase & Attend.
Join Us for SXSW 2017
Get ready to join us in Austin, Texas from March 10­-19, 2017! Find out which badge is the perfect fit for you – browse registration rates and deadlines, examine the badge comparison chart, and watch our quick video about the improved badge access.
After you register, make hotel reservations through SXSW Housing & Travel for the best available selection of hotels in March located at the pulse of the action. Rooms during March go quickly, so check the availability page and enter your dates to see all available hotels, room types, rates, and amenities.
Register and book your hotels before the first registration rate deadline on September 9 at 11:59pm PT.
Photos of (l-r) SXSW Conference Keynote (Film) Lee Daniels, SXSW Music Festival Showcasing Artist Wafia, and SXSW Conference Featured Speaker Bill Ford. Photo courtesy of the speakers.
*All speakers subject to change.
---
Related News:
The post Begin Your SXSW Adventure Today: Register by Friday, September 9 and Save appeared first on SXSW.