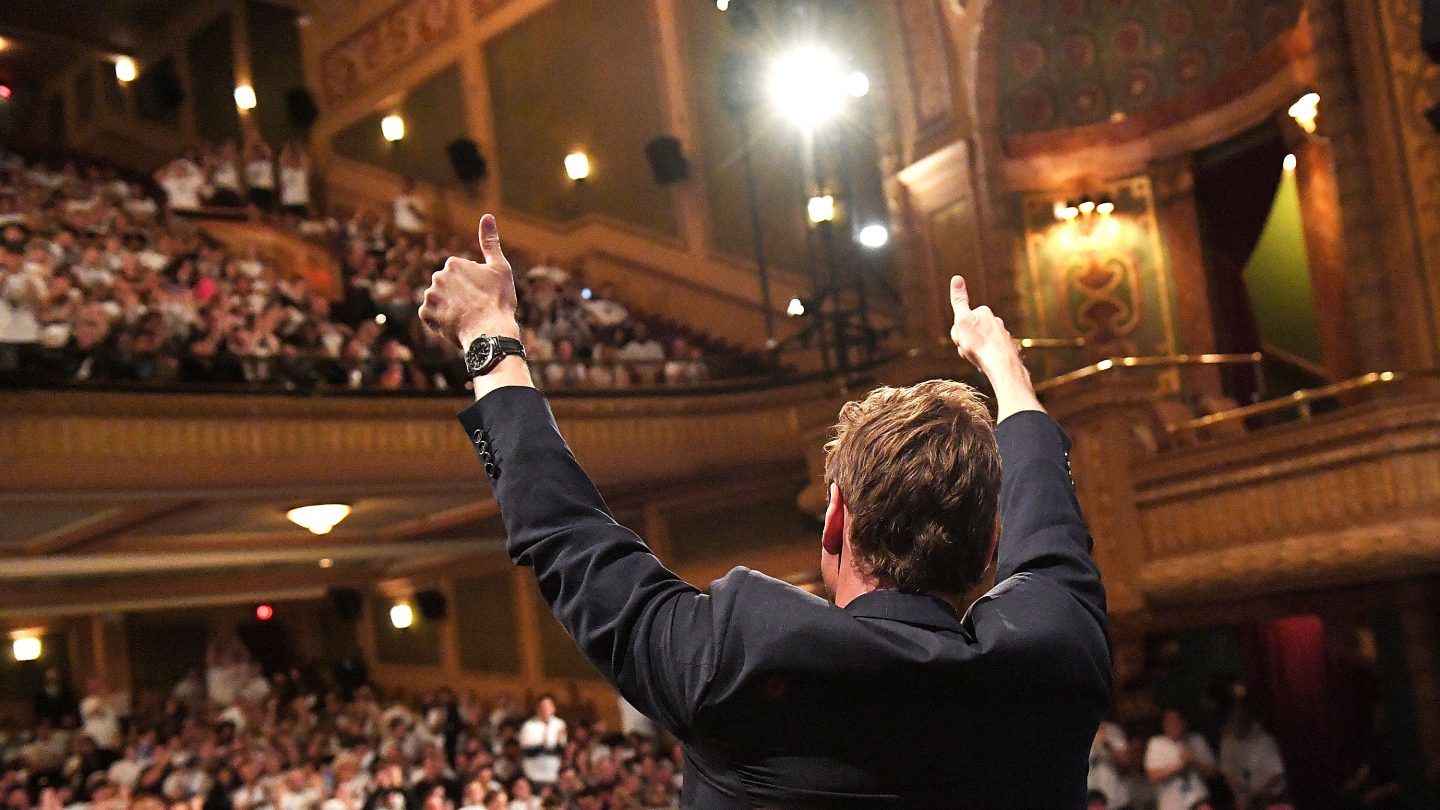 Be a part of one of the most diverse, collaborative, and inventive communities in the world! SXSW 2018 applications are closing soon for the SXSW Film Festival, SXSW Music Festival, and second annual SXSW Podcast Stage. More applications are set to close in early November including Interactive Innovation Awards and SXSW Accelerator Pitch Event. Learn how to participate in one of the many prestigious SXSW categories below listed in order of upcoming deadline.
Applications Closing Soon
The SXSW Film Festival celebrates raw innovation and emerging talent from both behind and in front of the camera. Featuring provocative documentaries, comedies, genre standouts, and more, the festival has become known for the high caliber and diversity of films presented, and for its smart, enthusiastic audiences. Film submission categories include Feature Films, Short Film, Virtual Cinema, Texas High School Short Films, Title Sequences, and Music Videos.
Late Deadline: Friday, October 20, 2017
Texas High School/Title Sequence Final Deadline: Friday, December 15
SXSW Showcasing Artists benefit from career changing exposure and publicity provided by the amazing mix of influential participants who attend SXSW every year. Showcasing at SXSW means performing in one of the many venues located in famous downtown Austin for industry reps, media members, and thousands of fans and fellow musicians from all over the world.
Final Deadline: Friday, October 20, 2017
The second annual SXSW Podcast Stage will host up to 36 podcasts covering all facets of life. All genres are encouraged to apply including comedy, gaming, music, film, technology, science, news, and more. Broadcast your podcast from SXSW 2018 in front of a live audience.
Final Deadline: Sunday, October 22, 2017
More Open Applications
The Interactive Innovation Awards celebrate and honor the most exciting tech developments in the connected world. Innovators from across the digital industry have the opportunity to enter their exciting, new work in this competition – open to all projects, products, and developments launched or made in calendar year of 2017.
Final Deadline: Friday, November 10, 2017
The SXSW Accelerator Pitch Event showcases the most ambitious startup talents from around the world with the most creative, new ideas to change it. Startups, companies, and tech innovators alike can enter their product or service for the chance to pitch to a live audience and panel of expert judges in March.
Final Deadline: Friday, November 10, 2017
Join Us at SXSW 2018
Register to attend and book your hotel by Friday, October 20 at 11:59pm PT and save. Watch our Spotlight on SXSW 2018 video and get ready to help us write the next chapter of the SXSW Conference & Festivals during March 9-18, 2018.
Stay tuned for more 2018 application information coming soon for SXSW Release It and other participation opportunities. Explore the 2017 Awards categories to view the 2017 winners and learn more about each program.
Follow us on Twitter, Facebook, Instagram, and SXSW News for the latest announcements, recaps, and more.
Photo by Matt Winkelmeyer/Getty Images
The post Apply to Participate at SXSW: Final Deadlines for Film Submissions, Music Showcases & Podcast Stage appeared first on SXSW.