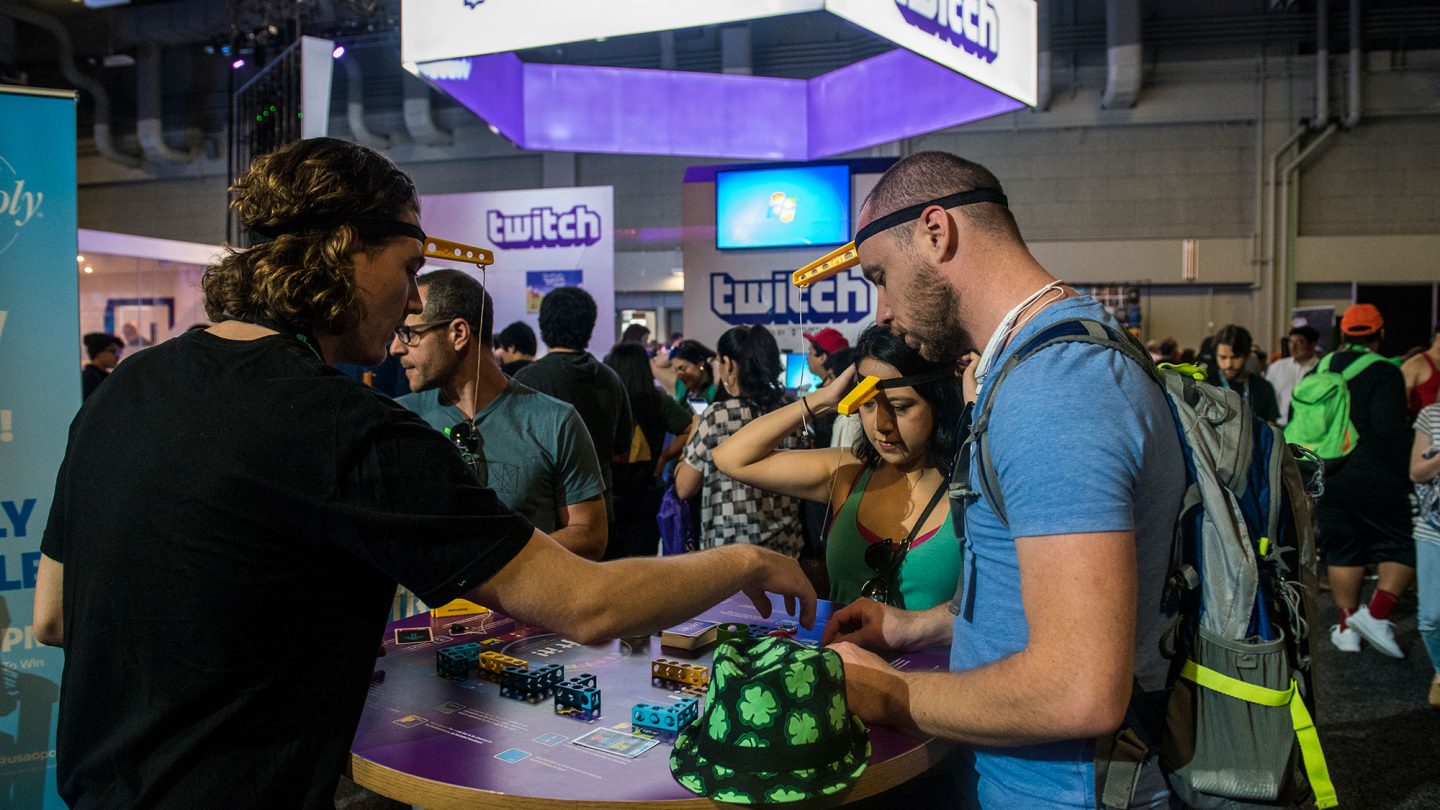 Interested in being a part of the largest gaming hub at SXSW 2017? Then look no further than our SXSW Gaming Expo, which saw a record attendance of over 76,000 geeks and gamers at SXSW 2016.
SXSW Gaming offers a unique approach to gaming conventions being a part of the world-renowned SXSW family of events which bridges together disciplines and industries like no other festival. With unique areas that cover the fields of video gaming, tabletop gaming, comic and geek culture, esports, and more, there is always a way for you and your business to be involved at the show.
In addition to our phenomenal foot traffic, SXSW Gaming events also reached a record 1 million viewers during our live broadcasts on Twitch. As a result of this exponential growth in attendance and viewership, we'll continue to see more and more space added to our Gaming Expo. Apply today to learn more about our exhibitor opportunities and how to secure the best spots to reach this amazing audience of millions of gamers at the Gaming Expo next March 16–18 in Austin, TX!
Following our move to the Austin Convention Center during the SXSW Music Festival dates, you can be sure that this is one party you won't want to miss out on. We're very excited to host both returning and new exhibitors, and we hope that you join us for what will surely be our biggest showcase yet.
If you're interested in learning more about how to be involved at SXSW 2017, and what areas we have available at the Gaming Expo, please visit our official Gaming Expo page. Additional exhibitor opportunities at SXSW can also be found on our Exhibitions homepage.
Gaming Expo at SXSW 2016. Photo by Merrick Ales.
---
Related News:
The post Apply to Exhibit at the 2017 SXSW Gaming Expo appeared first on SXSW.