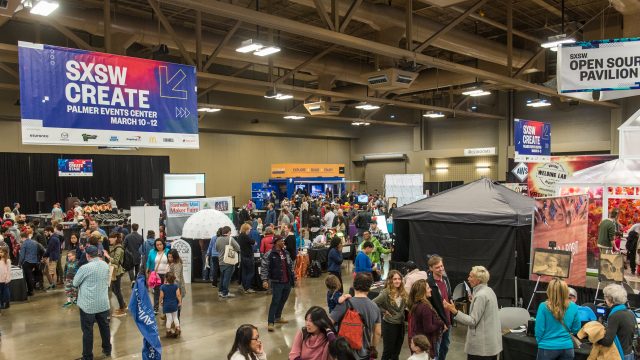 In its sixth year, SXSW Create returns to the Palmer Events Center, March 10-11, 2018. This two-day, community-driven event celebrates all aspects of the maker ecosystem and offers hands-on excitement for all ages and imaginations.
New for 2018
For the first time, we're fusing a hackathon with a maker fair at the same event and connecting them with the tiny house movement, which addresses affordable housing and sustainable living.
By 3D printing a tiny house at SXSW Create, we'll build a community of collaborators. Yes, we will be 3D printing a tiny house in two days!
Are you ready to upgrade your hacker or maker skills? Open-source hardware, software, robotics, automation, drones, 3D printing, 3D modeling, advanced manufacturing, art installations, and tiny houses will all be part of this year's event.
Exhibit at SXSW Create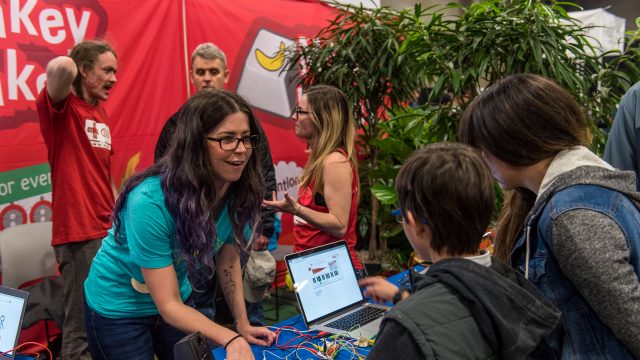 We're looking for companies and organizations with a passion for hardware, hacking, maker spaces, robots, and everything in-between to showcase and share their passions with our attendees and us.
If you're involved in hardware, science, technology, 3D printing, fabrication, creative technology solutions, bio-art, hacker/maker spaces, the internet of things, robots, artists, STEAM, drones, or making, and interested in having a presence at SXSW Create, please contact us.
Apply For An Underwritten Space
Because SXSW Create is an event for the creative community, we're giving all types of makers and creators the opportunity to exhibit and share their passions with all ages and imaginations. If you are a non-corporate organization, an educator, an amateur innovator/maker, or an early stage startup company, you can apply for an underwritten space.
Happy creating!
The post Apply to Exhibit at SXSW Create 2018 appeared first on SXSW.