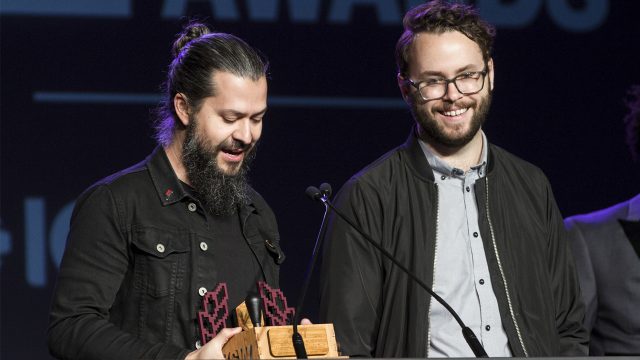 The fifth annual SXSW Gaming Awards are open for all entries across its 24 unique categories from Tuesday, September 12 – Friday, December 8.
Taking place on the closing night of SXSW Gaming (March 15 – 17), the SXSW Gaming Awards feature an expanded and refined list of categories. With returning classics and innovative new opportunities for both individual developers and teams to participate in, the 2018 Gaming Awards are sure to be the best yet.
SXSW Gaming Awards
The Gaming Awards will host 20 unique categories that both major and independent game development studios may apply for. 2018 will introduce the new VR Game of the Year category alongside the Video Game, Mobile Game, Tabletop Game, Esports Game, and Trending Game of the Year categories. With over a dozen more specialized awards to compete for, there is always an avenue for your game to receive the recognition it deserves at SXSW.
Past game of the year winners include Uncharted 4: A Thief's End, The Witcher 3: Wild Hunt, Dragon Age: Inquisition, and The Last of Us. View the full list of previous winners.
SXSW Gamer's Voice Awards
Dedicated exclusively to independent game developers and studios, the Gamer's Voice Awards seek to reward and showcase the best yet-to-be discovered games throughout the gaming industry. For 2018, the Gamer's Voice Awards will introduce a new format of awards categories that includes Gamer's Voice: Video Game, Tabletop Game, Mobile Game, and VR Game.
With highly limited nominations available for selections across each of these categories, the competition will be fiercer than ever at the 2018 festival.
In addition to being selected for these prestigious awards, nominees will receive a complimentary 10×10 booth on the Gaming Expo floor with which to exhibit their game. From there, all nominated games participate in a public vote during the three days of SXSW Gaming where attendees will determine the winner of each Gamer's Voice Award.
Enter for the Gamer's Voice Awards
Relive the 2017 SXSW Gaming Awards
With more special appearances, performances, and surprises planned than ever before, this is your chance to be a part of a major world-class opportunity at SXSW Gaming 2018!
Arne Meyer and Scott Lowe, 2017 SXSW Gaming Awards – Photo by Thomas Tischio
The post Applications Now Open for the 2018 SXSW Gaming Awards appeared first on SXSW.