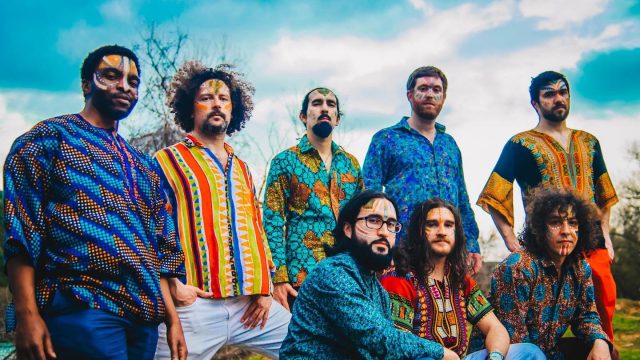 With SXSW just beginning, we urge you to save a bit of energy to send off the festival at the 2019 SXSW Music Festival Closing Party next weekend. Join us on Sunday, March 17 at Palm Door on Sixth for a night of dancing, music, conversation, and did we mention dancing to the tunes of DJ Jester the Filipino Fist? He'll be kicking things off as well as closing the night with plenty of jams to get your feet moving.
The eclectic lineup will feature a bit of everything we love, including performances by New Zealand indie pop icons The Chills, self-released experimental pop act Jonathan Bree, soulful funk group Superfónicos, Austin's party-rocking hip-hop group Riders Against the Storm, and the aforementioned turntablist extraordinaire DJ Jester the Filipino Fist.
Come early, stay late – music starts at 7:45 PM. We'll see you there!
Discover Showcasing Artists
Superfónicos – Photo by Magnetic Focus Photography
The post Announcing the Free 2019 SXSW Music Festival Closing Party appeared first on SXSW.