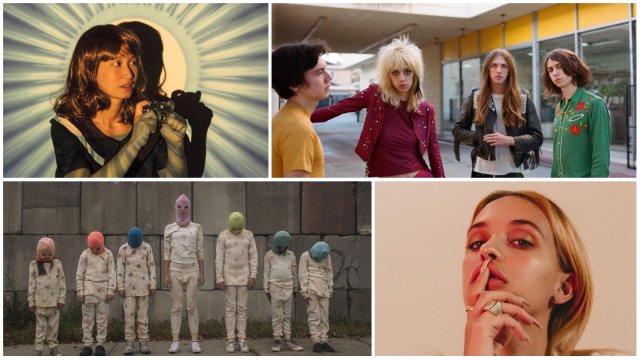 The SXSW Music Opening Party sponsored by Greater Fort Lauderdale's Underground will take place on Tuesday, March 13 at The Main & The Main II from 6-9pm. We provide great live music on two stages and complimentary beverages – you come ready to kick off the 2018 SXSW Music Festival.
This year's lineup includes iconic indie band Superchunk, Spanish reggaeton/dancehall rapper Bad Gyal, performance art collective Pussy Riot, German electronic pop act Lali Puna, raucous glam rockers Starcrawler, and sleek darkwave duo Boy Harsher. The Music Opening Party is open to Music and Platinum Badges as well as Artist Wristbands. We'll see you there!
Photo credits, clockwise from top left:
Lali Puna – Photo by Patrick Morarescu
Boy Harsher – Photo by Una Blue
Bad Gyal – Photo by Pablo Alzaga
Starcrawler – Photo courtesy of the artist
The post Announcing the 2018 SXSW Music Opening Party appeared first on SXSW.