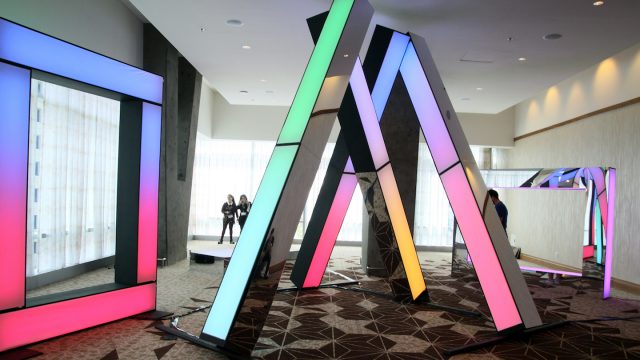 Written by Lizzie Whitington
For its second year, the SXSW Art Program is proud to announce the Advisory Board members. The board is comprised of leaders from all backgrounds in the arts and creative sector. Board members include representatives of the community such as artists, curators, and event professionals from all over the world, each offering unique and diverse perspectives.
The 2018 Art Program Advisory Board will lend their industry expertise as they evaluate the art program's proposals. The board's participation plays an important part in the selection of the installations to be showcased at SXSW. These individuals are instrumental to the success of the SXSW Art Program and their hard work, diligence, and support in shaping our program is very appreciated. Browse the full list of Advisory Board Members for 2018.
Join us by participating in the innovative and inspirational environment at SXSW 2018 by having your work showcased in front of thousands of creatives, global professionals, industry leaders, and more. Apply to exhibit your art now before the late deadline of Friday, September 29, 2017 at 11:59pm PT. Take a look at these tips for applying to exhibit at SXSW 2018 to learn more about the process.
2017 SXSW Art Installation, TRIPH – Photo by Shelley Hiam
The post Announcing the 2018 SXSW Art Program Advisory Board Members appeared first on SXSW.