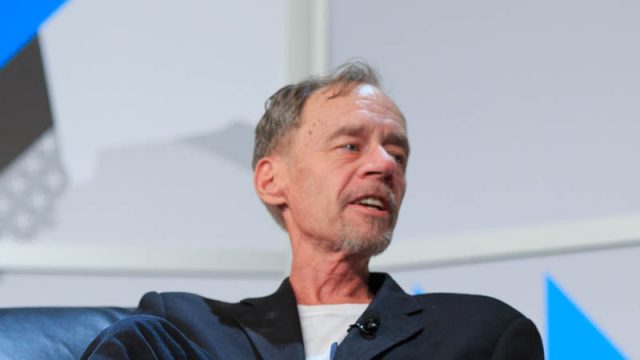 We are happy to announce the winner of the 2018 David Carr Prize, Amanda Gail!
Gail is an emerging writer, focusing on strong female characters and futuristic backdrops. She is passionate about good food, video games, and being a mom, and she spends her spare time advocating for women, Latinas, and moms in the workplace. She and her husband live happily in Austin, Texas, where they dream of opening a root beer brewery.
The David Carr Prize was launched to honor the New York Times writer David Carr, who spoke on numerous panels at SXSW throughout his career, and to spotlight the intersection of technology and journalism.
This year's essay topic was: In the future, how do you understand what is real and what is fake?
"Amanda Gail is that rare and imaginative writer, one who has the gift of envisioning a surreal future very different from the present, while at the same time imbuing the world of her story with little details that make it feel not only true, but somehow familiar." – Tammy Lynn Gilmore, SXSW Senior Conference Programmer and Non-Profit Grant Specialist.
Read the winning essay below and register to attend SXSW 2018 and book your Austin accommodations today.
2018 Winning Essay
"Come Back Tomorrow" by Amanda Gail
David Carr – Photo by Rich Denis
The post Announcing the 2018 David Carr Prize Essay Winner appeared first on SXSW.