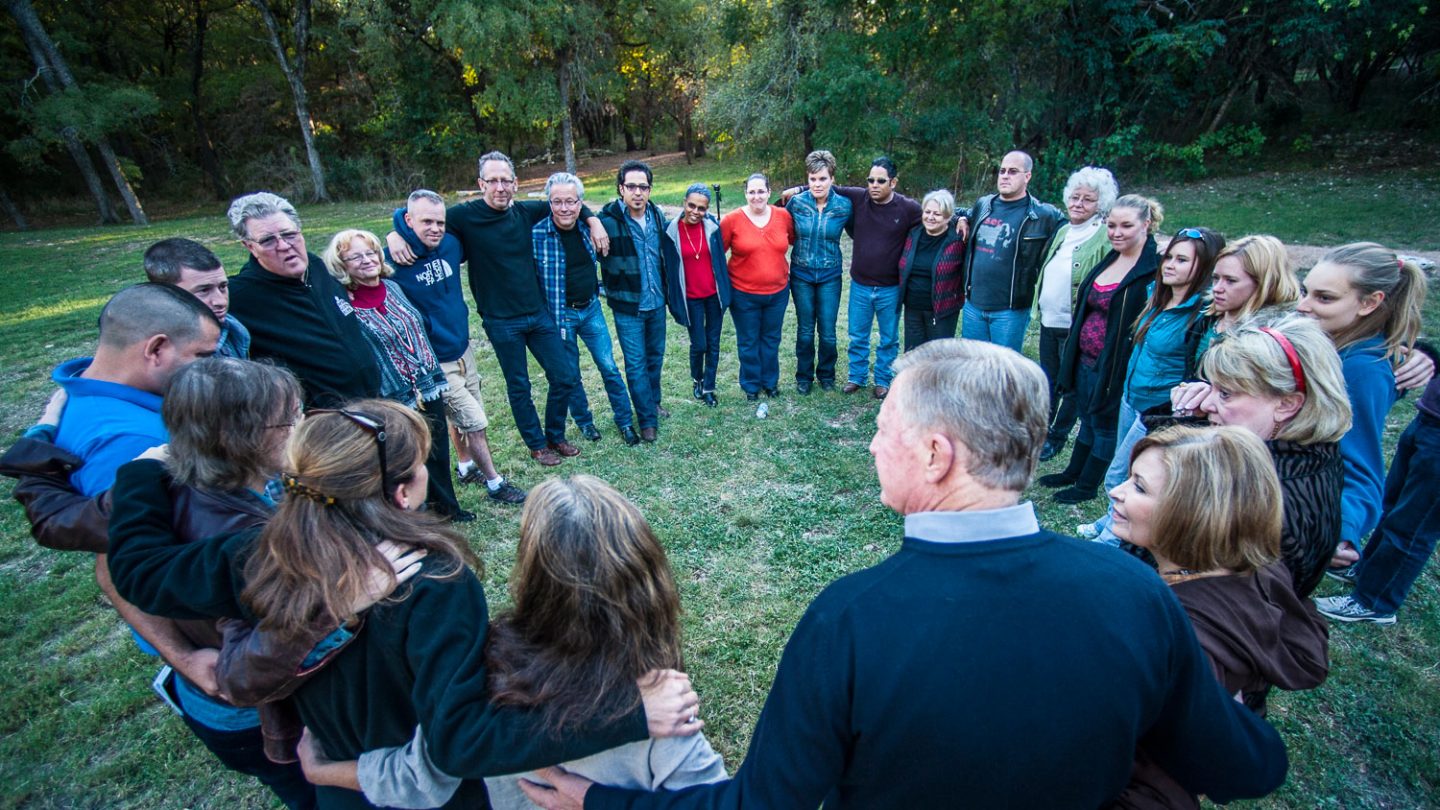 SXSW is proud to announce the recipients of the 2017 SXSW Community Grants. Congratulations to these five deserving charities – Austin Youth River Watch, Moms-in-Film, The Nobelity Project, Pattern.org, and SongwritingWith:Soldiers. Each organization will be awarded one $10,000 grant for continuing or launching community programs for a total of $50,000 in grants. These grants reinforce SXSW's focus on community and the belief that promoting good in local communities helps foster creative innovation.
SXSW Community Grants recognize solutions to local community issues, especially when they can improve the lives of the underprivileged or disenfranchised, as they relate to one of the following events in the SXSW family: Interactive, Film, Music, SXSWedu and SXSW Eco.
"The Community Grant program at SXSW has begun to take on its own shape in the second year," said Tammy Lynn Gilmore, Senior Conference Programmer. "It creates deeper connections with the themes of our conference as well as reflecting causes we care about, both in Austin and throughout our larger community."
In addition to a $10,000 grant for their qualifying program, winners will also receive two Platinum registrations to the March SXSW 2017 main event and registrations to attend SXSW Eco or SXSWedu 2017—whichever best fits their area of work.
Grants are provided by the SXSW Community Fund administered by the Communities Foundation of Texas. SXSW arrived at these recipients through an application process and an outside selection committee working in conjunction with SXSW staff.
Explore the 2017 SXSW Community Grant recipients below to learn more.
Austin Youth River Watch
Austin Youth River Watch provides an intensive after–school and summer program that combines youth development with a hands-on, experiential approach to environmental science. Each year about 125 students, or "River Watchers," from 10 public high schools learn to collect, analyze, and publish water quality data from 27 sites along Austin-area streams and the Colorado River.
Moms-in-Film
As part of Moms-in-Film's mission, the organization aims to provide affordable and innovative childcare solutions for parents working in film. The industry is not currently structured to support parents; a reality that disproportionately affects women and accounts for some of the industry's gender imbalance.
The Nobelity Project
The Nobelity Project builds stronger communities through education. In Kenya, Latin America and the U.S., their partnerships build critically needed school infrastructure, support literacy and scholarship, and promote conservation and community service. The chief goal of this grant is to support educational success and equity by providing marginalized students access to information that is readily available to students in developed regions.
Pattern.org
Cancer research is broken. Weak connections exist between patients and scientists. As a result, scientists don't have access to tumor samples and medical information needed to develop treatments. This problem is especially pronounced for rare cancers, since most medical centers see too few rare cancer patients to observe patterns of the disease. Pattern.org bridges the gap between cancer patients and scientists, enabling patients to directly donate their tissue and medical data to high-impact research projects. In this way, Pattern.org empowers patients to be involved in cancer research.
SongwritingWith:Soldiers
After Austin singer-songwriter Darden Smith performed for wounded service members at a U.S. military hospital in Germany, he returned home determined to "use the art of songwriting in the service of our brothers and sisters in arms." SongwritingWith:Soldiers pairs veterans with professional songwriters in retreat settings to craft songs about combat and the transition home. Through an innovative collaborative process, participants build trust, talk about their experiences (often for the first time), and connect with others. "I sat down with a stranger and described my worst moments…now I have a beautiful song and a new friend."
Register to attend SXSW 2017 before Friday, November 18 to save and book your hotel through SXSW Housing & Travel.
2017 SXSW Community Grant recipient, Songwriting:WithSoldiers. Photo courtesy Songwriting:WithSoldiers.
---
Related News:
The post Announcing the 2017 SXSW Community Grant Recipients appeared first on SXSW.