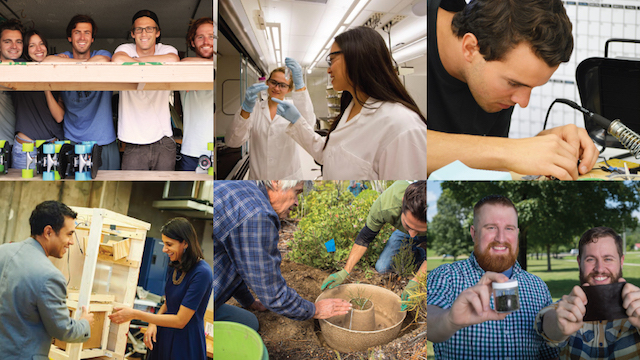 Written by Carolyn Harrold
SXSW Eco is proud to announce the 48 Startup Showcase Finalists, a group of diverse and talented entrepreneurs who are making an impact through their innovations in the areas of Energy, Water, Food + Ag, IoT + Software, Social Impact and Reuse + Recycling.
The Startup Showcase, now in its fifth year, is a pitch competition spotlighting innovative early stage companies in from around the world. In the past four years, participating companies have gone on to raise over $70M, acquire global brands as clients, and develop other significant business relationships. The 2015 class of Startup Showcase Finalists has already raised over $12M in funding since last October.
The companies represented across this year's six Startup Showcase categories demonstrate the power of innovation to change the way we use the resources so crucial to life. The extraordinary ideas that will be presented this year range from using shrimp cells to clean water and using tears to detect cancer to using robotics to sort waste.
The Finalists will present their companies to the Startup Showcase Judges in an exciting, fast-paced pitch competition. See the full list of Startup Showcase Finalists on our Finalist page and explore their work in more detail.
Learn about these companies, explore the SXSW Eco program for entrepreneurs and view our mentors now. Join us in Austin Oct 10-12 and make sure to register by September 16 to save 25% off the walkup rate!
Photos clockwise: Bureo Skateboards, Crystal Clear Technologies, Eko Devices, Grow Bioplastics, Land Life Company, Clean Robotics.
The post Announcing the 2016 SXSW Eco Startup Showcase Finalists appeared first on SXSW.