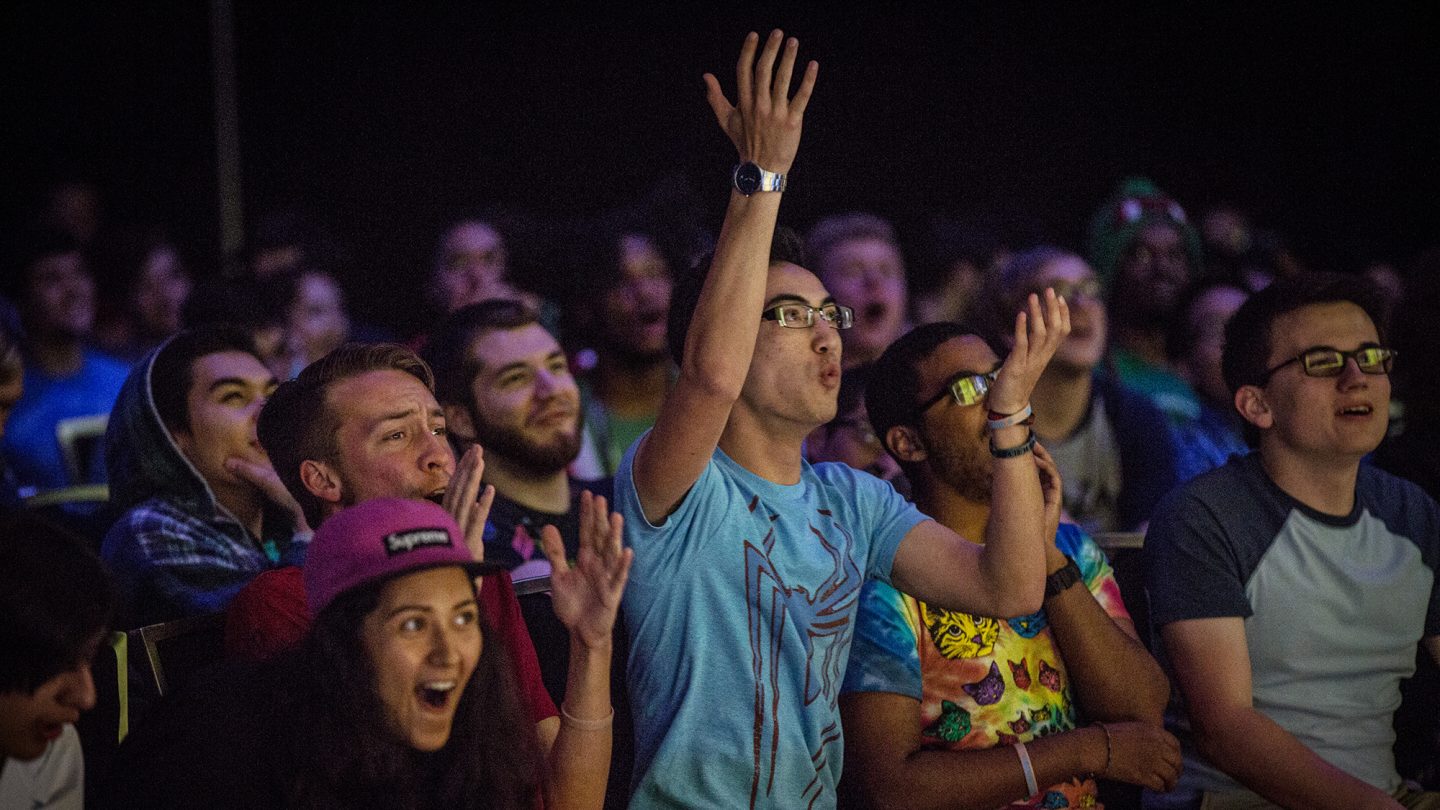 The SXSW Gaming Conference & Festival hasn't missed a beat. Year after year it continues to explode in popularity, attendance, and recognition throughout the gaming industry.
With 2017 fast approaching, we're incredibly excited to introduce an all-new SXSW Gaming, featuring an expanded Gaming Expo, awards show and evening events, and unmatched industry programming. Taking place from Thursday, March 16, through Saturday, March 18 at the Austin Convention Center, SXSW Gaming offers a variety of opportunities to enjoy your favorite parts of gaming and geek culture.
SXSW Gaming has grown from a small portion of the SXSW Trade Show to a must-attend gaming and geek culture event featuring a massive exhibition, compelling daytime programming, a one-of-a-kind awards show, and a fan experience like no other. With industry legends such as Jade Raymond, Phil Spencer, and Warren Spector and new superstars like Jacksepticeye, Starbomb, and HungryBox, along with many more, it's no wonder why fans are flocking to SXSW Gaming every year.
The SXSW Gaming Expo continues to grow in size as the Esports Tournament Stage, Tabletop Experience, and PC Arena all expand, and several new additions to the special events lineup make their debut in 2017!
Another star-studded SXSW Gaming Awards is also in the works, featuring 21 unique award categories covering everything from AAA, tabletop, mobile and indie gaming alongside recognition of the best fan creations, esports players, and online influencers around. The 2017 Gaming Awards are sure to take Austin and the gaming world by storm.
Daytime sessions at SXSW Gaming will shine a light on the hottest trending topics helping to shape and refine the gaming industry in 2017 and beyond, and we think that you'll find more than enough to pique your interest in March.
To learn more about everything you'll find at SXSW Gaming 2017, browse our website for more about the SXSW Gaming Expo, SXSW Gaming Awards, and SXSW Gaming Programming.
Gaming wristbands go on sale Monday, November 28 – check out the Attend page for more information on how to experience SXSW Gaming this March.
Want to keep up with more news and highlights? Join our mailing list, follow us on Facebook, Twitter, Instagram, and Twitch, or drop us a line by filling out our Contact Form.
Photo courtesy of Twitch
---
Related News:
The post Announcing SXSW Gaming 2017 appeared first on SXSW.