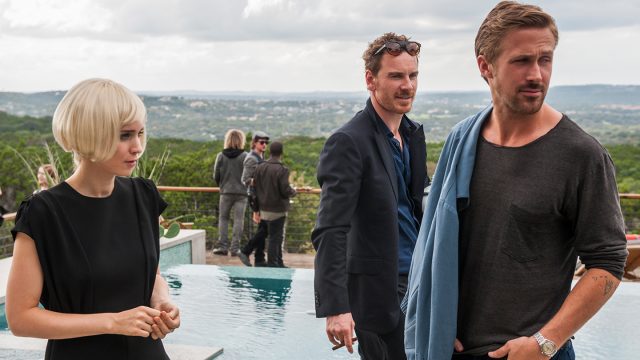 Our Opening Night Film, Song To Song, from celebrated director Terrence Malick will make its World Premiere Friday March 10, 2017, during the 24th edition of the SXSW Film Festival. The film features an ensemble cast including Rooney Mara, Ryan Gosling, Michael Fassbender, and Natalie Portman.
Michael Fassbender will be joining us at the SXSW Conference for a conversation with Richard Linklater. The pair will discuss this modern love story set against the Austin, Texas music scene.
Made In Austin: A Look Into Song to Song will take place on March 11 at 9:30am in Room 18ABCD at the Austin Convention Center.
Experience 9 days, 13 screens, and 250+ Films
For nine days in March, creatives of all stripes gather for the acclaimed SXSW Film Program to celebrate raw innovation and emerging talent both behind and in front of the camera. Register today and explore the full 2017 lineup below.
---
Related News:
The post Announcing Made In Austin: A Look Into Song to Song with Michael Fassbender and Richard Linklater appeared first on SXSW.