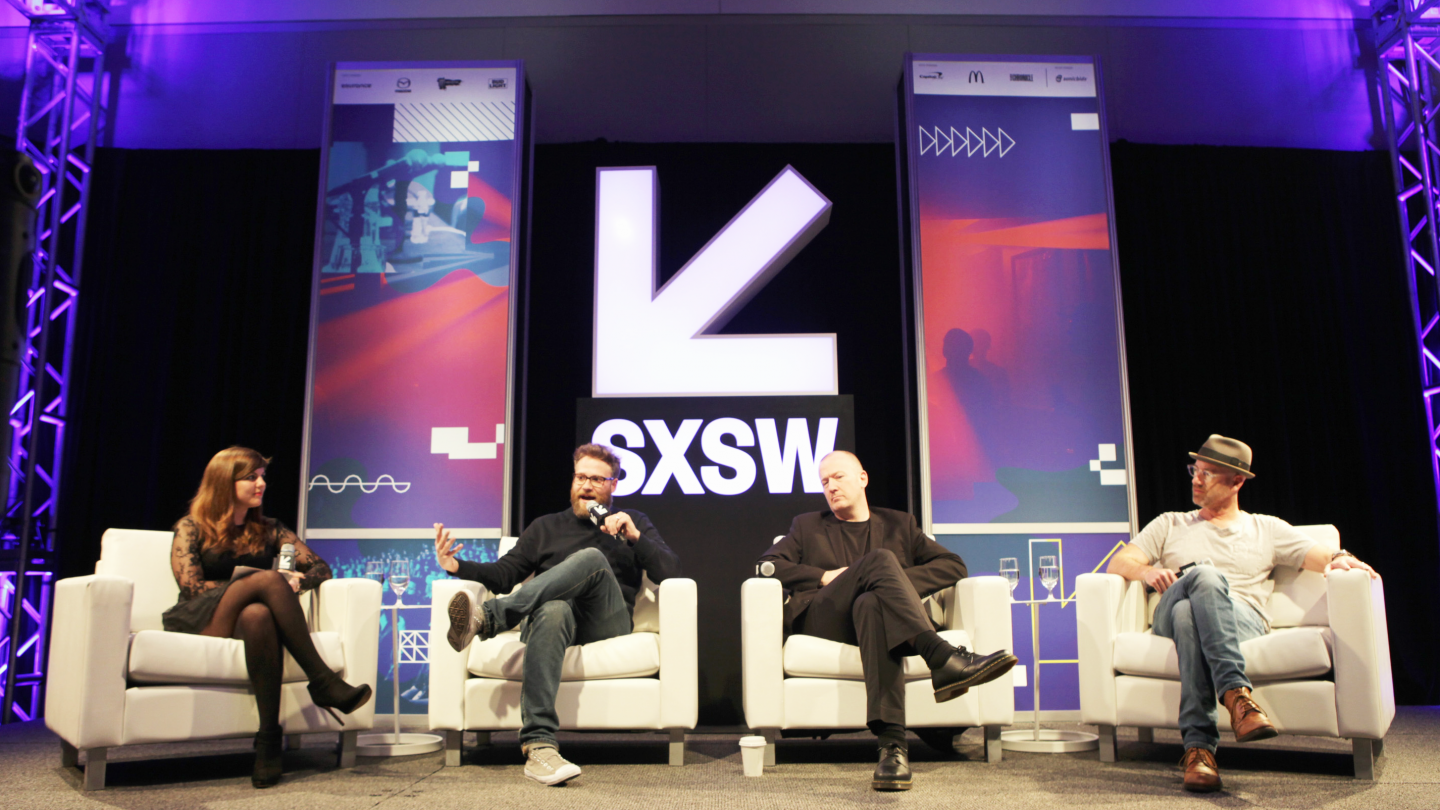 Announcing special Encore Presentations at the 2017 SXSW Conference for Sunday, March 12.
Featuring a variety of tracks exploring what's next in the worlds of journalism, culture, entertainment, technology, and beyond the SXSW Conference proves that the most unexpected discoveries happen when diverse topics and people come together. Browse the newly added Encore Presentations below and add to your schedule.
Encore Presentations for Sunday, March 12
Design like a Scientist: A/B Testing UX at Netflix
2pm-3pm | JW Marriott, Salon FB
Add to your Schedule
Navin Iyengar (Netflix) will cover key insights gleaned from years of A/B testing on tens of millions of Netflix members, showing relevant examples from the product to help you think about your own designs.
Social Video and the Future of Consumption
2pm-3pm | Hyatt Regency Austin
Add to your Schedule
Join Adam Banicki (VICE Media), Deborah Acosta (The New York Times), and Joe Posner (Vox Media Inc) for this session on how video adapted so quickly, how the format has changed consumption habits, and if it has all been for the better. Panelists will also discuss the latest in video journalism on social media trends and where things are headed.
Courageous Creativity: Dreaming and Doing
2-3pm | Hyatt Regency Austin, Zilker Ballroom 2
Add to your Schedule
Executive creative director and co-founder of Refinery29, Piera Gelardi, will discuss her op-ed 10 Secrets For A More Creative Life and share her experience, approach, and how to translate that into a thriving, soulful company.
AI Replaces Search: Future of Customer Acquisition
2pm-3pm | JW Marriott, Salon 8
Add to your Schedule
Amanda Richardson (HotelTonight), Brain Witlin (Yummly), Charles Jolley (Ozlo), and Randan Majumder (Microsoft) will explore how AI technologies, and the category creation we're in the early phases of, can become a viable user acquisition channel for publishers, content providers and others who have traditionally looked to SEO and SEM for customer acquisition.
They're Going to Hate This & Think I'm Full of Shit
2pm-3pm | Hyatt Regency Austin, Zilker Ballroom 1
Add to your Schedule
Join Creative Director at Ocupop, Michael Nieling, for his talk is about insight, inspiration, and imposter complexes – with every laugh, tear, and expletive focused on using personal doubt and internal perspective to fuel creativity and success.
Space 360: Experience NASA Missions in VR/AR/Video
2pm-3pm | Austin Convention Center, Room 9AB
Add to your Schedule
Space exploration has been the realm of robots and astronauts – until now. NASA is using immersive storytelling tools like Facebook 360, YouTube 360, Google Cardboard and Microsoft HoloLens to convert mission data into shared experiences for people on Earth. Meet the producers behind the projects, see the tools for yourself, and get resources to create your own space VR/AR and 360 videos. Join the NASA Jet Propulsion Laboratory team and travel through space without ever leaving Austin.
From Mobile First to Offline First
2pm-3pm | JW Marriott, Room 303-304
Add to your Schedule
Dan Zajdband (OpenNews), Gregor Martynus (Hoodie), Maureen Mcelaney (IBM Watson Data Platform), and Nolan Lawson (Microsoft) discuss Offline First, an approach to application design in which a web, mobile, desktop, or IoT application is built for offline usage first and is then progressively enhanced to take advantage of network connectivity when available.
AI on the Horizon: Challenges, Directions, Futures
5pm-6pm | JW Marriott, Salon D
Add to your Schedule
Eric Horvitz (Microsoft) addresses short, and longer-term, challenges and touches on reflections and studies including the AAAI Asilomar Study and the One Hundred Year Study on AI at Stanford University.
Inside the Making of 'Preacher – Photo by James Goulden Photography / Getty Images
---
Related News:
The post Announcing Encore Presentations for Sunday, March 12 at the SXSW Conference appeared first on SXSW.